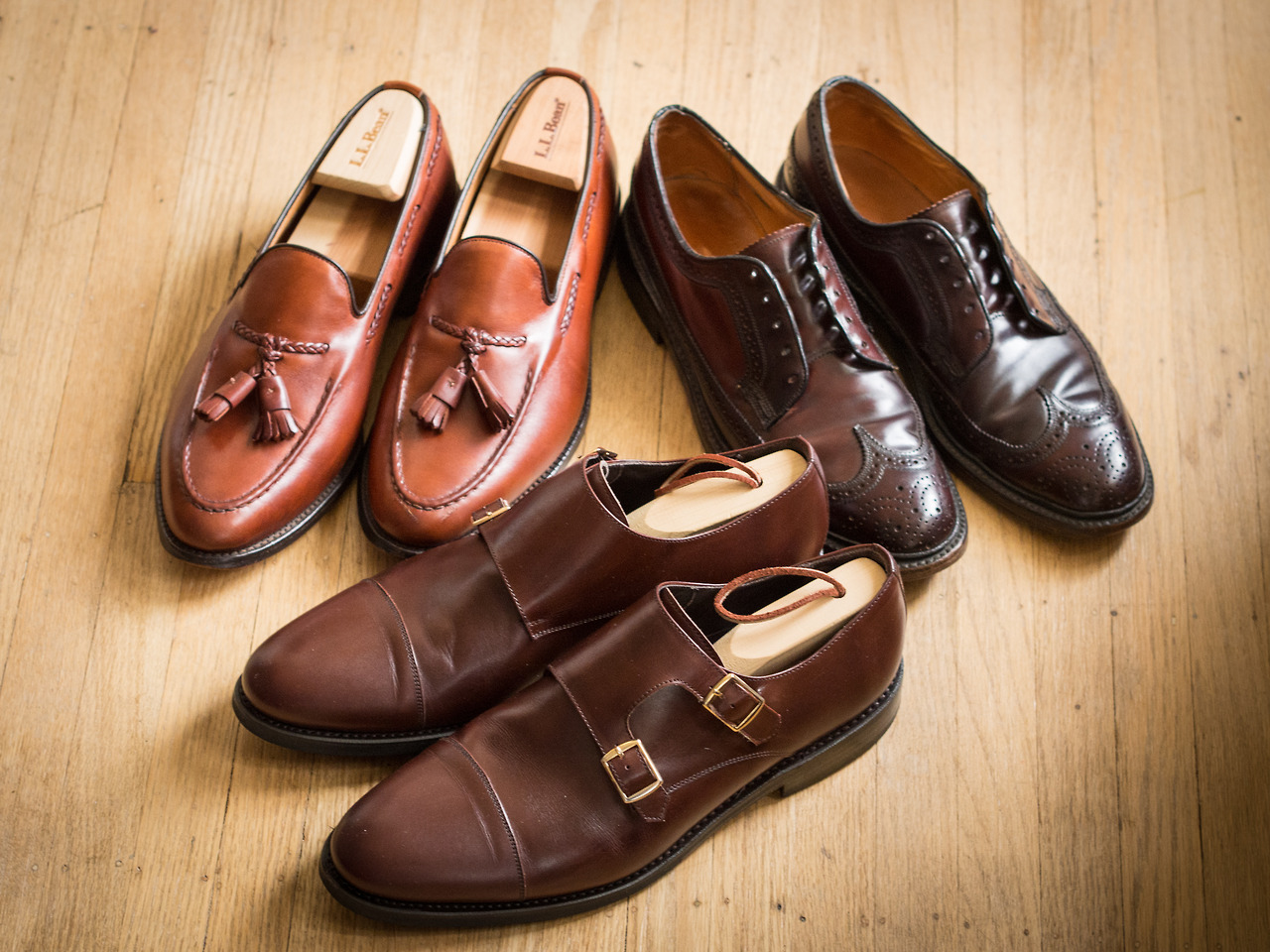 When looking to improve your overall appearance, failing to impress in the shoe department is a mistake you shouldn't be making. A good pair of dress shoes will dramatically improve your overall style, and when worn right they even smarten up a casual outfit.
As I consistently say throughout this blog and MFM, menswear is all about investments. Spending more per item but buying less is the general ethos, and it's the same for dress shoes. You might find a great pair of Loafers for £35 but how well are they made? How long will they last you? 9 times out of 10 a £35 pair of loafers won't last you more than a year, meaning you'll need to spend more money in the long run.
Stick to classic brands, go for a hardwearing leather shoe with a Goodyear Welt Sole and don't be afraid to pay a little more. A good pair of dress shoes has the ability to last you up to 10 years, if not more.
In this article, I'm going to walk you through 5 key styles of dress shoe that you should be looking to invest in.
The Oxford Or The Derby Shoe
Both have their similarities and both are a more formal choice of dress shoe. They can be worn with formal attire, and if worn correctly can even be dressed down with a pair of dark denim jeans. Colour preference is on you, but I'd go for a Dark Brown for extra versatility. Black tends to be a little too formal, where as a Tan tends to be more on the casual front. Dark Brown makes that balance, meaning you'll get more opportunities to wear them
But what's the difference?
An Oxford is a lace up shoe and the eyelet facings are stitched underneath the vamp. The Derby is similar, but the eyelet facings are stitched on top of the vamp.
The Brogue
A real versatile dress shoe, I believe the Brogue looks best worn with a pair of denim. Yes you can of course take the formal approach and wear them with a suit, but the Brogue really branches that gap between super casual and super formal.
But how do you know it's a Brogue? Typically a Brogue is characterised by the decorative perforations also known as broguing alongside the visible edges of the shoe.
Personally I'd opt for a pair in Tan, as this offers a casual element allowing them to be worn with multiple outfits.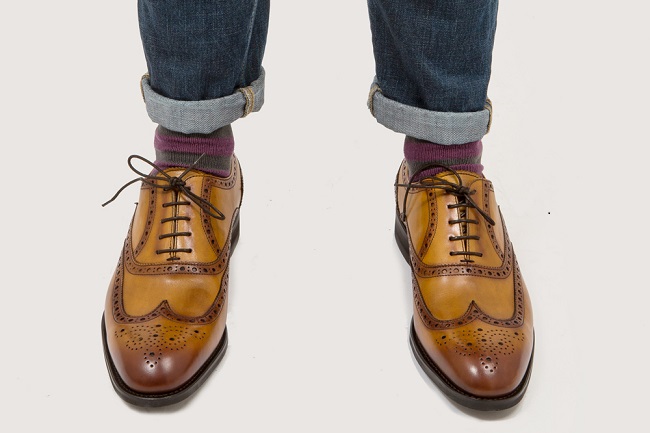 The Monk Strap
Available in the Single Monk Strap or the Double Monk Strap this style is favourite of mine. Personally I sway more towards the Double Monk but it's all down to personal preference. Again like the others I've recommended this dress shoe is extremely versatile and it can be worn with both formal and casual attire.
Want to add a touch of Sprezzatura to the look? When wearing the Double Monk keep the second strap unfastened.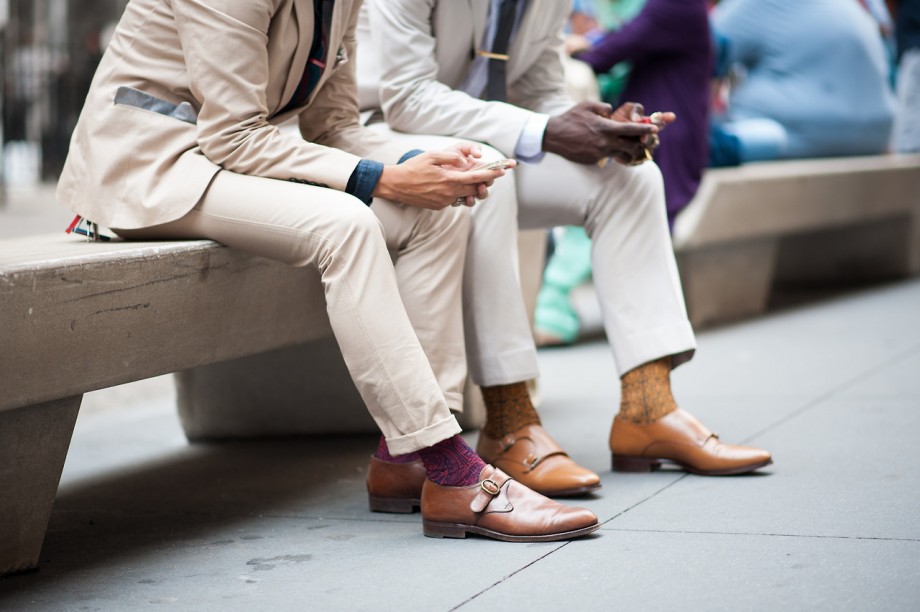 The Chelsea Boot
The critiques might say this isn't essentially a 'dress shoe' but when opting for a well made leather Chelsea Boot there's no denying the fact that it's up there in the essentials list. The Chelsea Boot (in leather) really is the most versatile boot, it screams masculinity and it can be worn with a variety of outfits.
For a casual look, wear your leather Chelsea Boots with some dark denim slightly rolled up to show some detailing on the boot. For something more formal, wear it with a suit showing just the lower part of the boot.
I was never a fan of 'boots' but get yourself a good pair and they're the epitome of cool.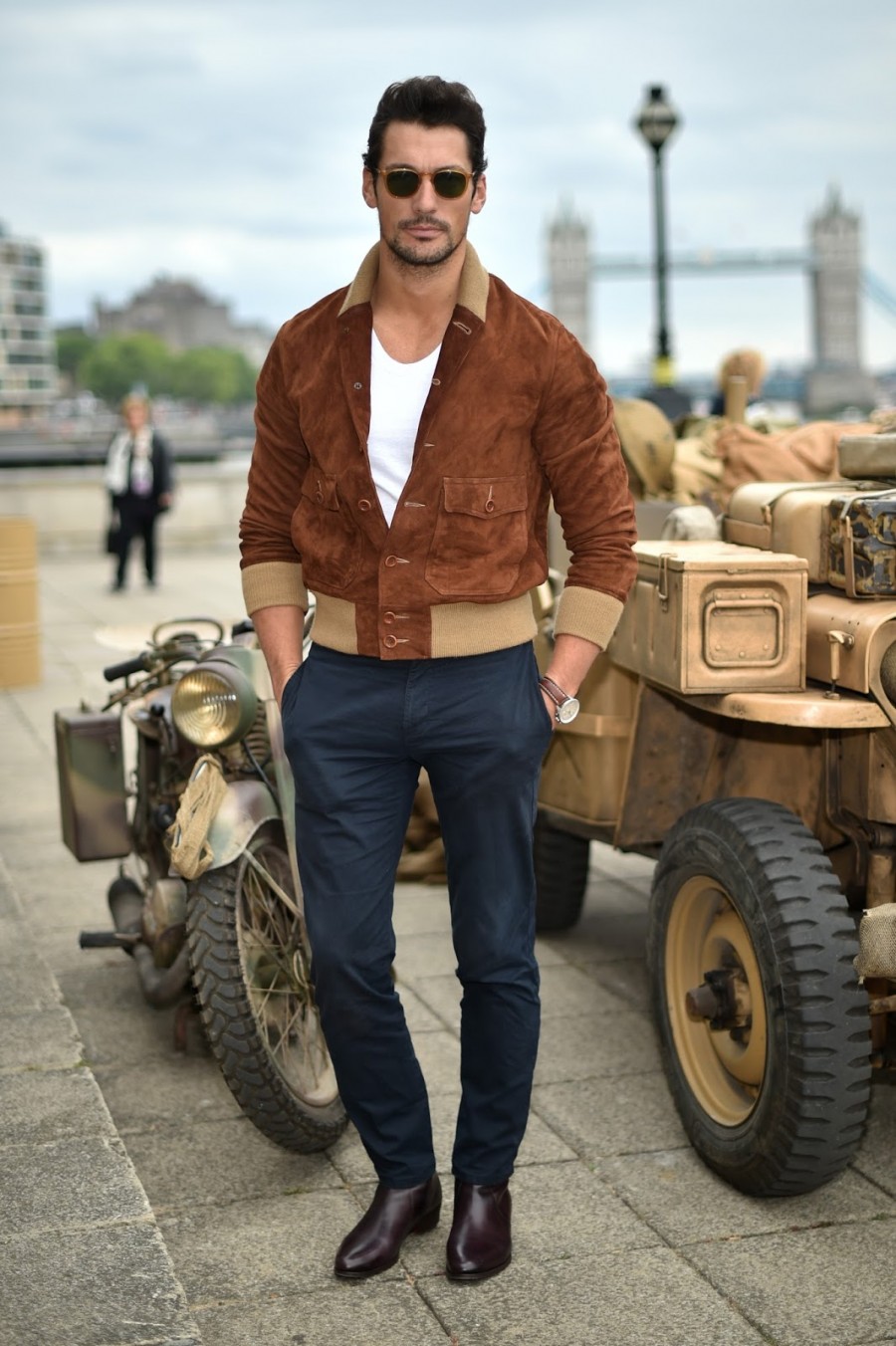 The Loafer
I've already discussed the importance of a loafer on this blog already and this probably is the most versatile out of the 5. If you're feeling brave go for some brogue detailing or a tasselled loafer, and play around with colours and materials.
Play it safe with a classic Penny Loafer in black or brown, again focusing on the quality of the shoe.
This really is a shoe that can be worn throughout the 4 seasons, although it's often seen as more of a summer shoe.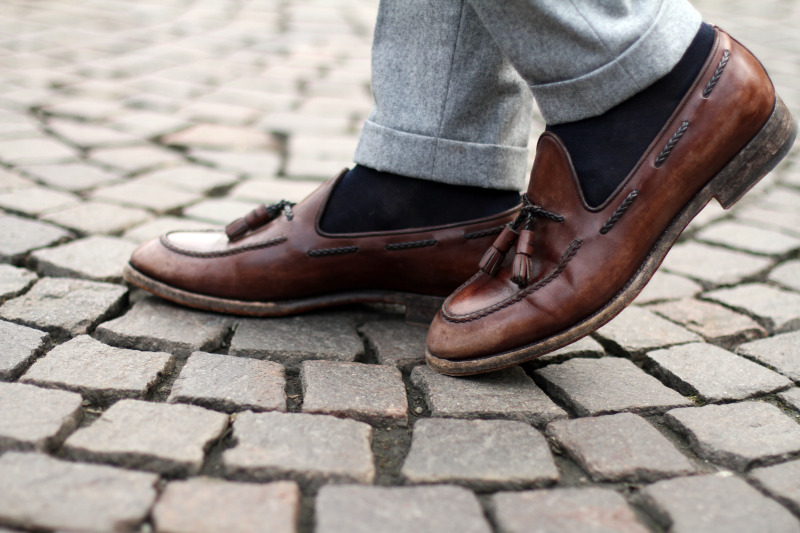 So there we have it, 5 dress shoes every man should own. How many have you invested in?