So the challenge ended yesterday, and it's been tough but highly enjoyable. For those of you who don't know, I was challenged to get in shape within 6 weeks… and if I failed I would pay out $50 to everyone who signed up. (see the original post here)
Teaming up with My Workout Buddy, I was given a strict workout and diet plan to follow over the past 6 weeks and here's the final results.
With hundreds of you signing up, I'm glad to say (and so is my accountant) that I completed the challenge.
Although I'm saving the pennies this time round, I'll be choosing someone at random to win the $150 to spend at MyProtein.com, alongside choosing 5 people to win a personalised 6 week workout plan with Mark at My Workout Buddy. Everyone who signed up also gets the diet and exercise plan I used, alongside early bird access to the My Workout Buddy app.
The Challenge
So I was challenged to do the following:
Get under 12% body fat
Show visual improvements via before and after images
I also wanted to personally boost energy levels, increase strength and see a noticeable loss around my belly area.
The Results (Challenge Completed…)
Here's my results after 6 weeks…
Beginning Body Fat Percentage: 21.55%
End Body Fat Percentage: 11.92%
That's a loss of 9.63%
Starting Weight: 83.1kg
End Weight: 80kg

That's a loss of 3.1kg
Belly Size Before: 91cm (measured around the centre of my belly button)
Belly Size After: 82cm (measured the same as above)

That's a loss of 9cm
Before Photos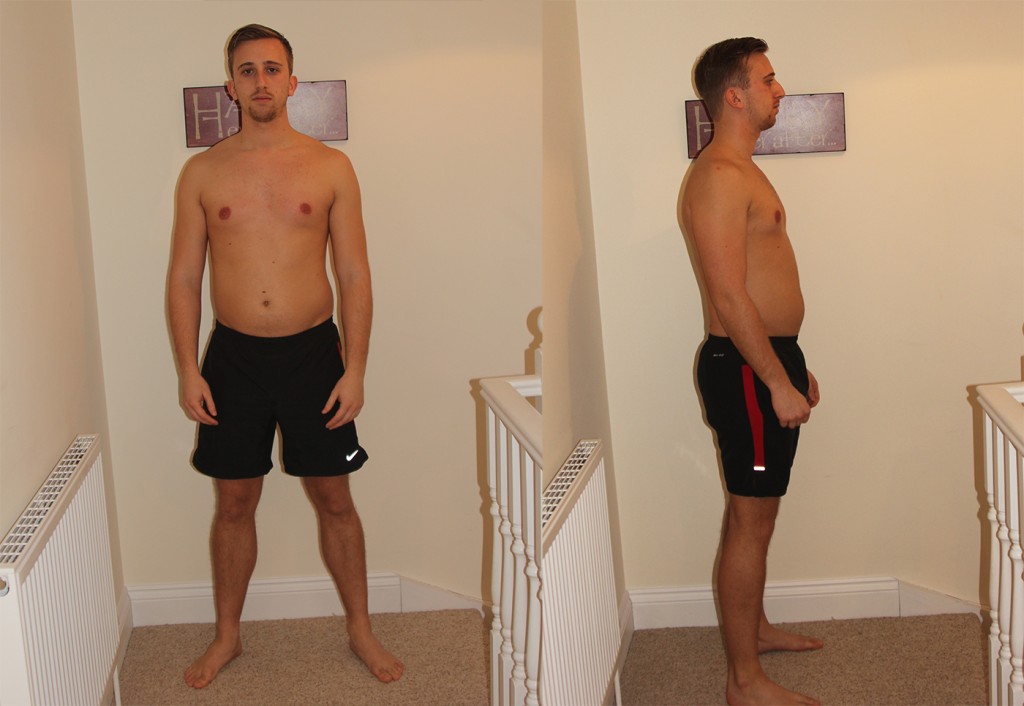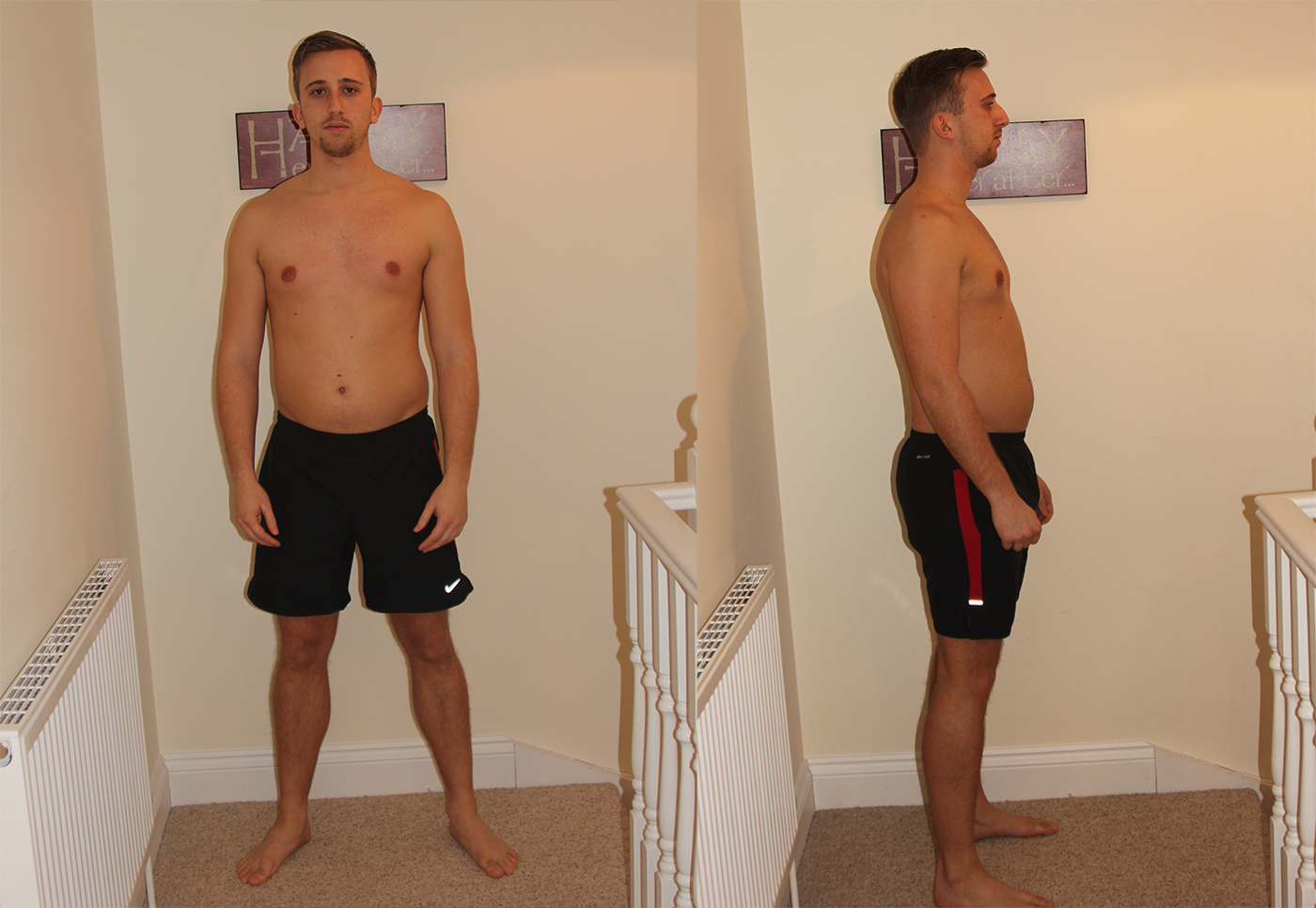 After Photos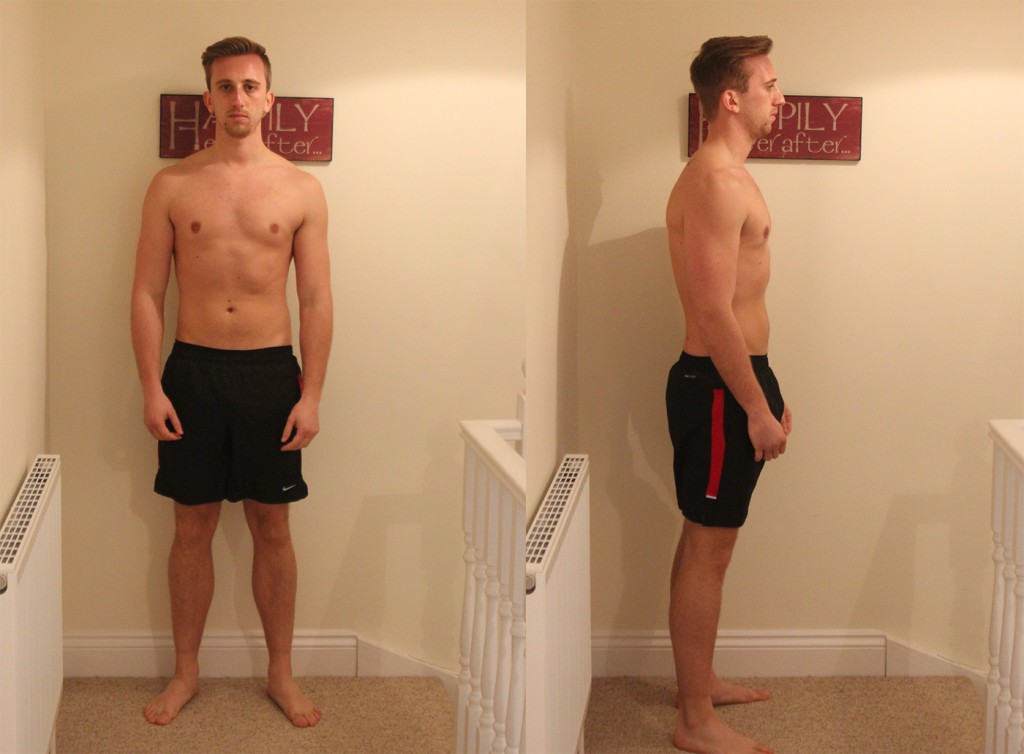 Body Fat Percentage (Using The Same Method As Day 1. See How I Measured Body Fat Here)
What I Learnt
Over the past 6 weeks I've learnt some important factors about getting in shape, and I wanted to highlight a few of the most important ones here.
1. A Good Diet is Crucial – 'Abs are made in the Kitchen' so they say (mine are still being worked on) but I discovered that diet is hugely important whatever your overall aims are. I kept my diet strict (not as strict as I should of) and focused on consuming high protein, good fats and low carbs. My meals stayed roughly the same throughout the 6 weeks, and I started implementing Intermittent Fasting after week 3. This saw me fast for 16 hours a day and consume all my meals within an 8 hour eating window. 16 hours of not eating and just drinking water and green tea seemed tough at first, but I slept for at least 9 of them hours and eating later on in the day stopped me from snacking throughout the day.
Although compared to what I was eating I kept things strict, I wasn't afraid to indulge either. The first 3 weeks I was strict and didn't crave anything 'naughty', but once I started to see results I didn't shy away from the odd treat. This kept my cravings in control, and almost made it seem like I wasn't 'dieting'. I was eating tasty but healthy food, and if I wanted a treat I'd have it (within moderation of course).
If you want to lose weight, you need to focus on your diet.
2. HIIT over Weights – My aim was to lose fat (especially around my stomach) so I found high intensity training to be better suited to my goal. I used the My Workout Buddy app to walk me through some HIIT workouts and also did a weekly CrossFit inspired workout. The aim now is to improve muscle definition, so I'm going to be increasing my weight sessions as I look to improve my overall strength and muscle.
3. Stay Motivated & Do It – I've wanted to get in shape for a while now, but always get into a routine for 2 – 4 weeks and then stop. In the past I've been a member at 5 different gyms, and I've researched and tried various 'quick fix' workout and diet plans which all failed. Why? Because I didn't stick to them.
For me, the reason I saw success this time around is because I was motivated… I didn't want to publicly announce I failed the challenge set, and of course I didn't want to pay out $50 to everyone who signed up. So this in itself was motivation to complete my goal. The workouts on the My Workout Buddy app are there to guide you through exercises but are also motivating, so this also helped. I found going to the gym with friends who are in better shape than me another motivator over going to the gym alone.
Making it a habit and keeping a routine really is so important, and even if I didn't have time to exercise at all on a day I was meant to train I still made sure I did 10 minutes of light exercising to keep the habit and routine going. Something as easy as a few squats, some high knee lifts or gentle jogging on the spot before a shower. In the past I let things get in the way, and a day of not exercising becomes a month of not exercising extremely quickly.
4. Improvement Slows Up – I saw huge improvements within the first 2 weeks of dieting and working out, but after week 4 it started to slow up massively. That final bit of belly fat became stubborn, and my body started getting used to the training I was doing. I found keeping my diet similar (if not the same) helped alongside intermittent fasting and mixing up my training.
5. The Finer Details Helped – I also think the finer details I started to apply also helped the results I got. I made sure I drank plenty of water (between 2 – 4 litres a day), I drunk a glass on Lemon water with supplements (Grenade Thermo Detonator, Vitamins and Glucosamine) in the morning and spent at least 4 minutes in a cold shower every morning. How much these finer details helped I couldn't say, but by doing them every day it helped trigger a habit of eating clean and exercising.
Exercising in the morning also helped, as it set me up for the day ahead and made me not want to waste my morning efforts by eating bad.
The App
The My Workout Buddy app is due to launch in April and it's there to make working out and getting in shape easier. There's a lot of resources out there which show you methods of losing weight and methods to get in shape, but it normally all comes down to motivating yourself to take action. The app is there to mimic a 'workout partner', and the workouts are simple to do and instructed via audio and animations.
Simply select a workout partner, choose and schedule a workout to help achieve your set goal, and then plug in your headphones as you're motivated through a workout.
I'll be sure to let you know when the App is available to download…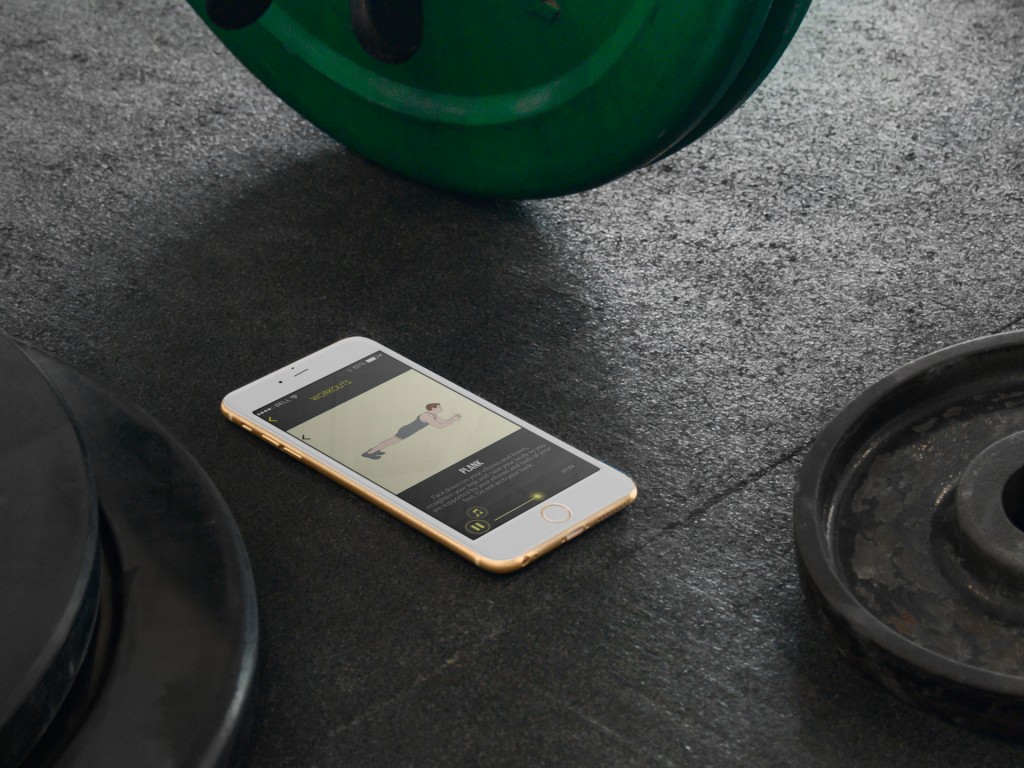 If you signed up for the original challenge expect some goodies to hit your inbox soon.