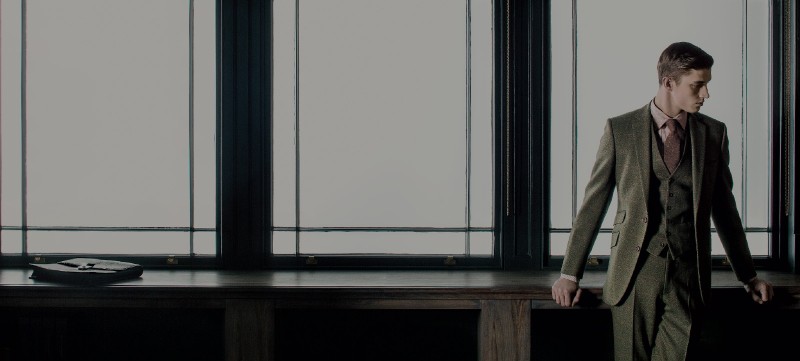 So I recently wrote a piece for MFM on 'What To Wear To A Wedding'. In fact, this is something I've wanted to address for a while as it's a question I get asked often.
A wedding tends to be one of the only occasions now where guys are willing to put in some sartorial efforts and dress to impress. Whether you're the groom or the guest, there's some basics you should follow before deciding upon what to wear.
If you have even the slightest bit of knowledge about tailoring, you've probably been in the situation where you're looking the Groom up and down wondering why he thought that suit looked good in the first place…
… Don't play Mr Nice Guy and pretend you haven't.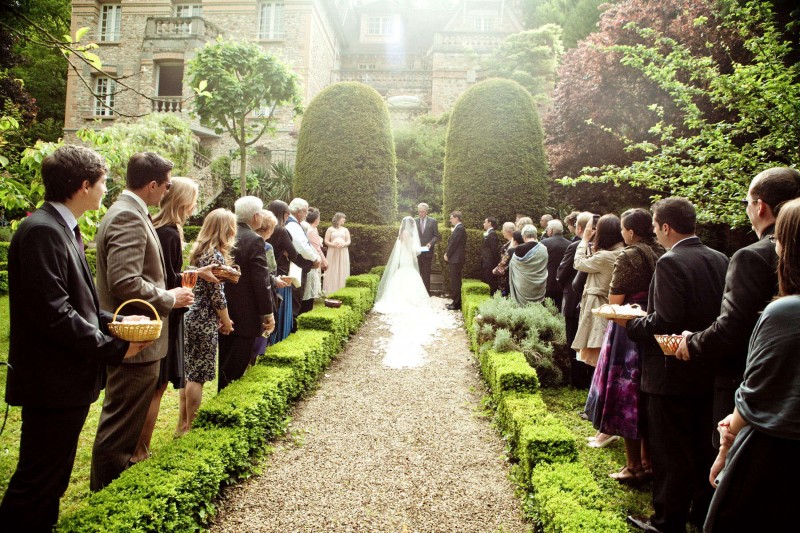 Paying a visit to a local 'wedding hire' shop tends to be common practice nowadays, with hundreds being spent on an ill fitting three piece suit and shirt, alongside the shiniest silk tie (in a bright colour of course) with matching pocket square. In fact, throw in a flower lapel pin to match and you've got the 'typical' attire Grooms will wear to a wedding.
The Main Issue Is Fit
Yet again, the main issue comes down to fit.
Pulling off a suit isn't as difficult as you think, it's just knowing the basics of how a suit should fit. Knowing these basics and addressing them will have a huge impact on your overall appearance.
Remember, if you don't have the money for a Made to Measure or Bespoke Suit, alterations can be made to any garment quickly and affordably too. (Read the Importance of a Tailor here)
Here's some things to look out for:
Scrunching Trousers – This is very common. A guy will turn up to a wedding wearing trousers too long for him. This is how he bought them, so this is how he's going to wear them. Taking up trousers is a minor alteration, so there's no excuse. The length of your trousers are personal preference, but for a more classic look make sure the trouser falls roughly at the middle of the back of your shoe. They shouldn't be ankle swinging, but you also want to avoid fabric scrunching at the bottom.
Draping Blazers – On a blazer, focus first on the shoulders fitting you. You shouldn't feel constricted, but you don't want it to bag around your shoulder area. Look to get the blazer 'taken in' slightly at your midline to compliment a slim silhouette. Your sleeve length should be addressed too, it's a nice touch to show half an inch of your shirt cuff when wearing a blazer.
Ill Fitting Shirts – Again, similar alterations to the blazer. Focus on getting the sleeve length right, and try and avoid excess fabric in common places. Make sure it fits close to your body. A slimmer looking shirt is better than an oversized one, whatever your weight.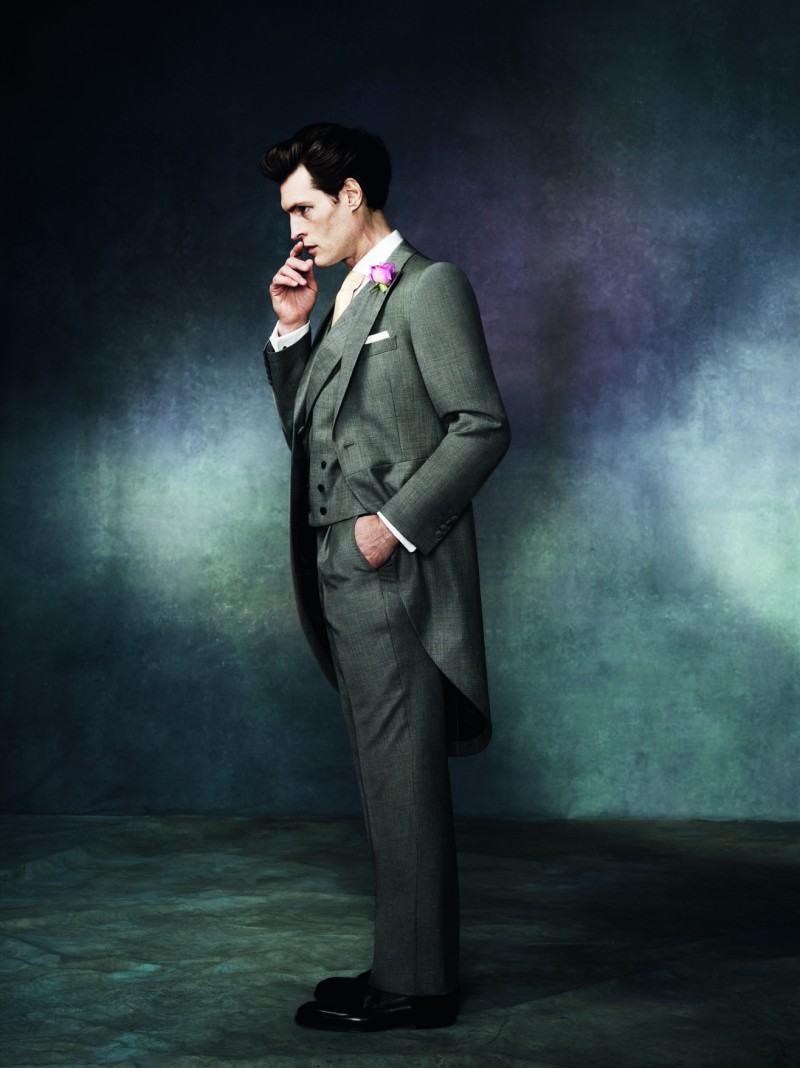 The Secondary Issue Is The Details
It's a wedding, you want to make an impression right?
So I guess that's why you opt for a purple tie, tied into the largest knot you could create to duplicate that hero look of Paul Scholes post match interview. In fact, add in a purple silk pocket square folded in to a triangle to match.
If you feel this is the look to go for, think again.
You see with style most of the perception is from the finer details. So you want to make sure you don't get it wrong.
With most classic shirt collars, you can now afford to go down the modern take on the tie knot and opt for something quite slimming. The easy to achieve 'School Boy Knot' is a personal preference, but just make sure you focus on proportions.
Here's some finer details to consider:
Your Tie Knot – As addressed above, go for a tighter knot over a wider one.
The Pocket Square – Go for a clean, classic square fold or puff fold. Avoid turning it into a triangle, or becoming a Dandy.
Don't Match – Purple tie, Purple pocket square, Purple socks? Avoid it. Your tie and pocket square should differ, but they should compliment each other.
The Fabric – The fabric your clothing and accessories are made from all plays a part in your overall style. Just as a note, silky ties that look shiny aren't stylish. I like the option of wearing a knitted tie.
Your Shoes – Make sure they're polished, and go for a classic style. The Brogue, The Oxford, and the Monk are all options. I'd opt for a Dark Brown over Black.
So that's just my two cents.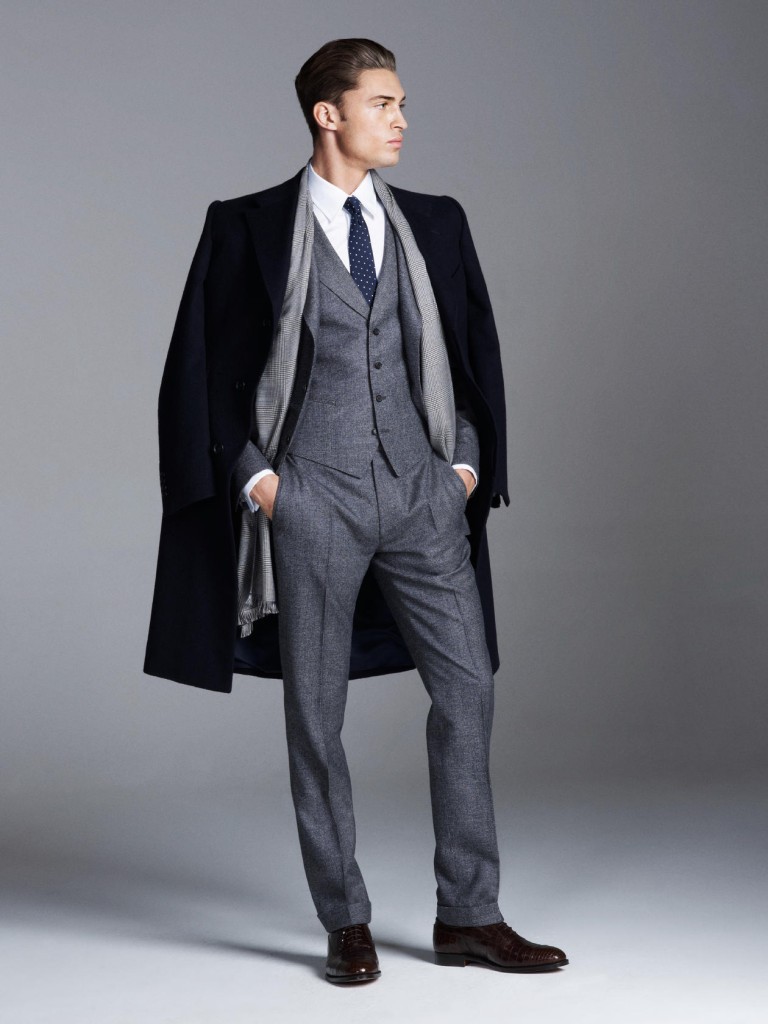 I go into more details over at
MFM
, and you can read the full article
here.
Suit images from the amazing
Gieves & Hawkes.
Paul. M