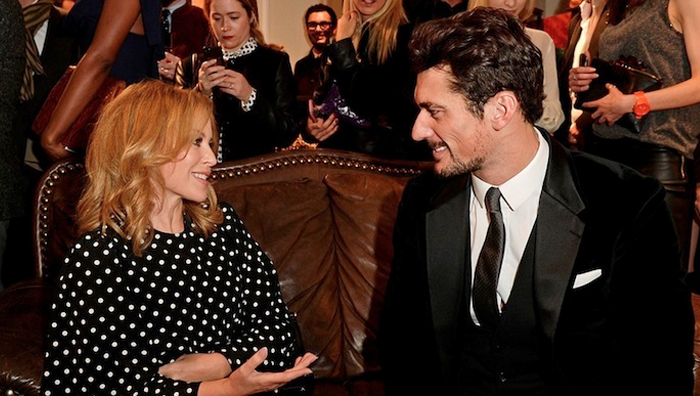 Literally just got in from a great evening at Dolce & Gabbana, celebrating the kick off to an exciting few days for London Collections: Men.
I was lucky enough to be invited along, to preview their pre-fall 2014 tailoring collection which is of course perfection.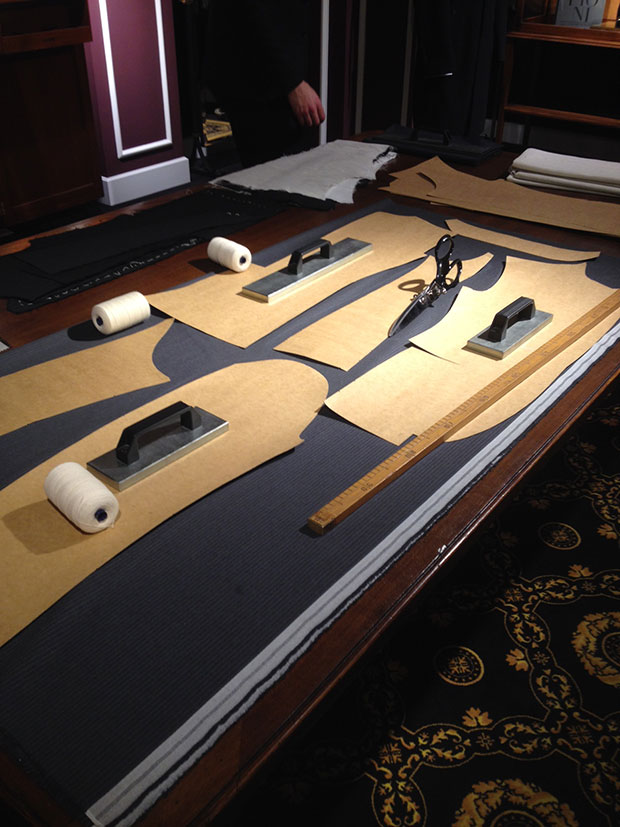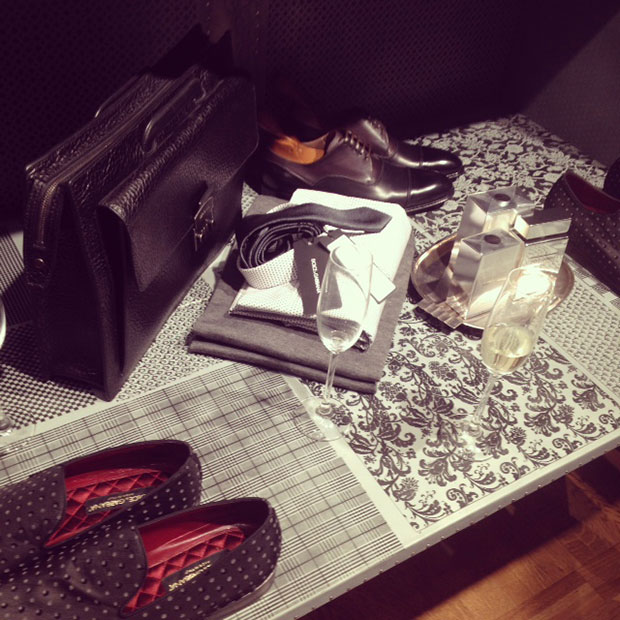 It was a great night, with an amazing performance by Charlie Siem. Not only did the very talented violist produce an amazing performance, he also looked the part wearing head to toe Dolce & Gabbana.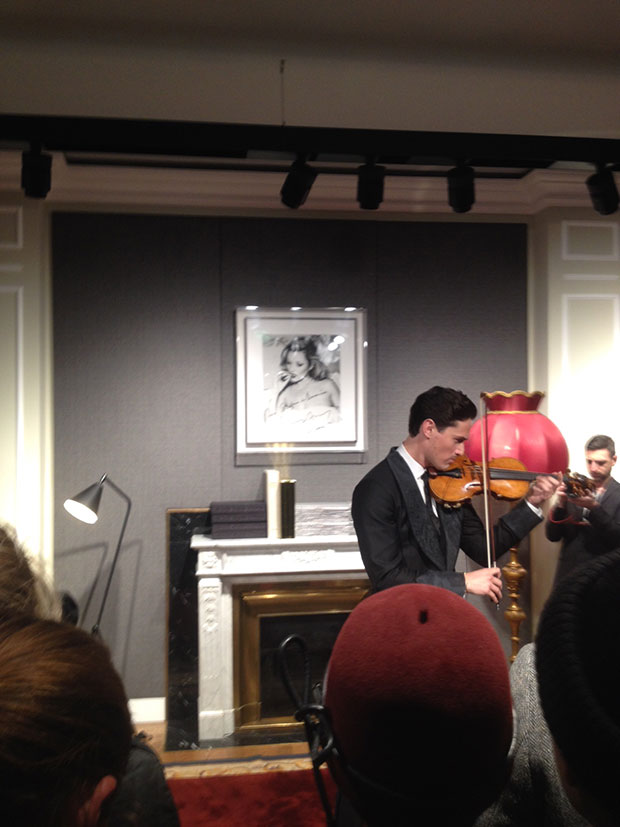 Held at the New Bond Street store in London, it was packed with some amazing people which made it an honour to be a part of. With around 100 people from the industry invited, alongside the likes of the GQ Editor Dylan Jones, Esquire UK Editor Alex Bilmes, Football Manager Roberto Di Matteo, Model David Gandy, and Kylie Minogue, it was of course a great place to network.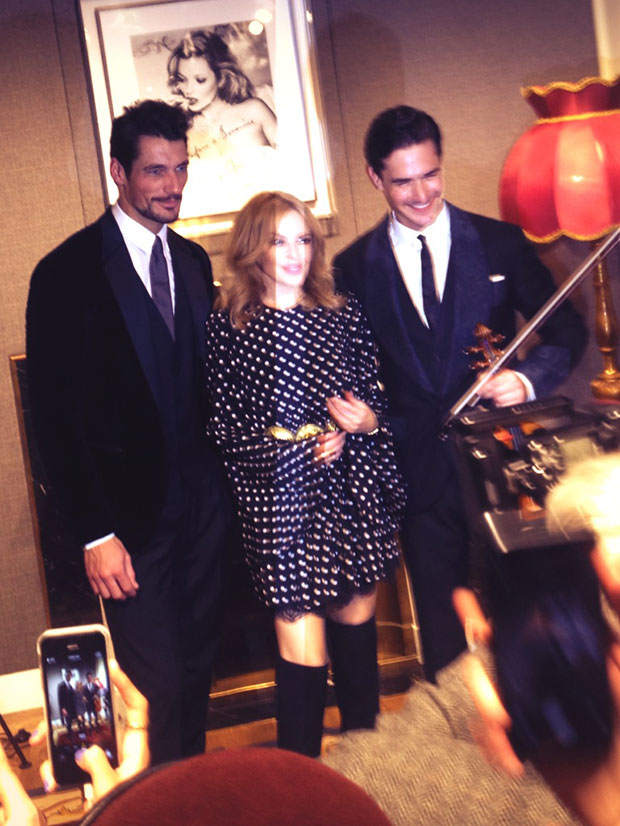 The drinks were also flowing, and the three floors all featured something different from the Dolce & Gabbana collection.
All in all a great night, and I'm looking forward to a busy one tomorrow.
This was a favourite piece of mine…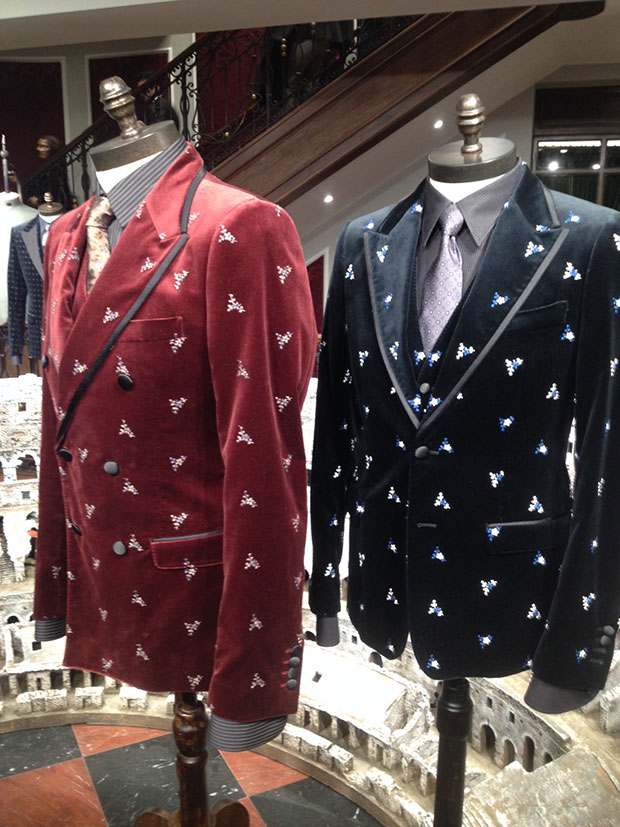 Thanks for a great night GQ, and of course Dolce & Gabbana.
Keep your eyes peeled for the tailoring collection launching fall 2014.
Signing out.