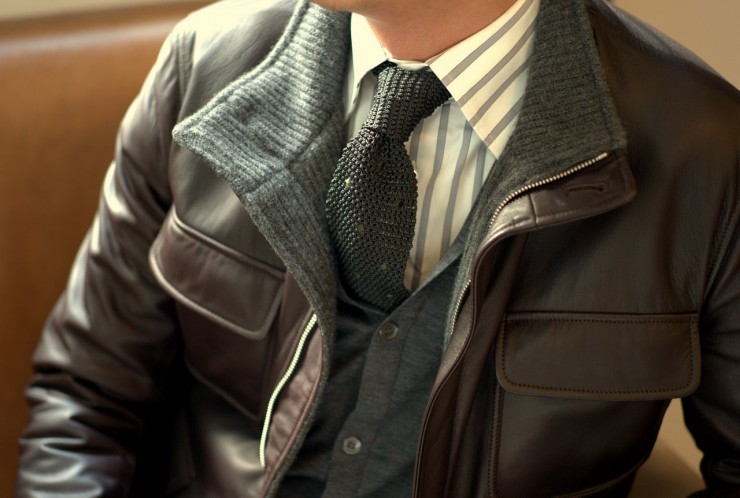 Building a wardrobe around staple pieces is something I highly recommend, and as mentioned in previous posts keeping things simple is often the best approach when looking at improving your style.
Working through the basics, today I'm going to highlight a classic… the leather jacket. Showing you 5 ways to wear it, the leather jacket is a masculine and classic essential every man should consider owning.
When considering buying a leather jacket, opt for quality and don't settle for artificial leathers. This is an investment piece so spend a little extra, and the right jacket will last you a lifetime.
You can wear the leather jacket…
1. With Denim
The epitome of cool. A leather jacket paired with denim gives that classic 'biker' look a lot of guys try to emulate. The obvious choice would be to wear it with dark denim jeans, but you could also pair it with a denim shirt or lightweight denim jacket.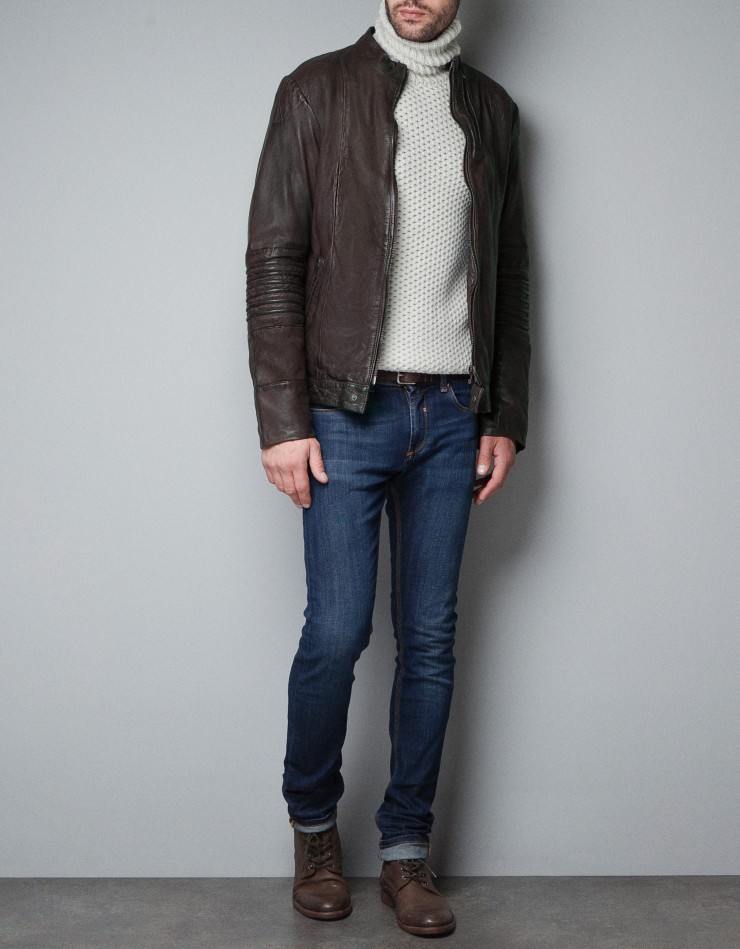 2. With A White Tee
Simple, but highly effective. Wear your leather jacket over a classic white t-shirt, and this is the perfect look for a night out.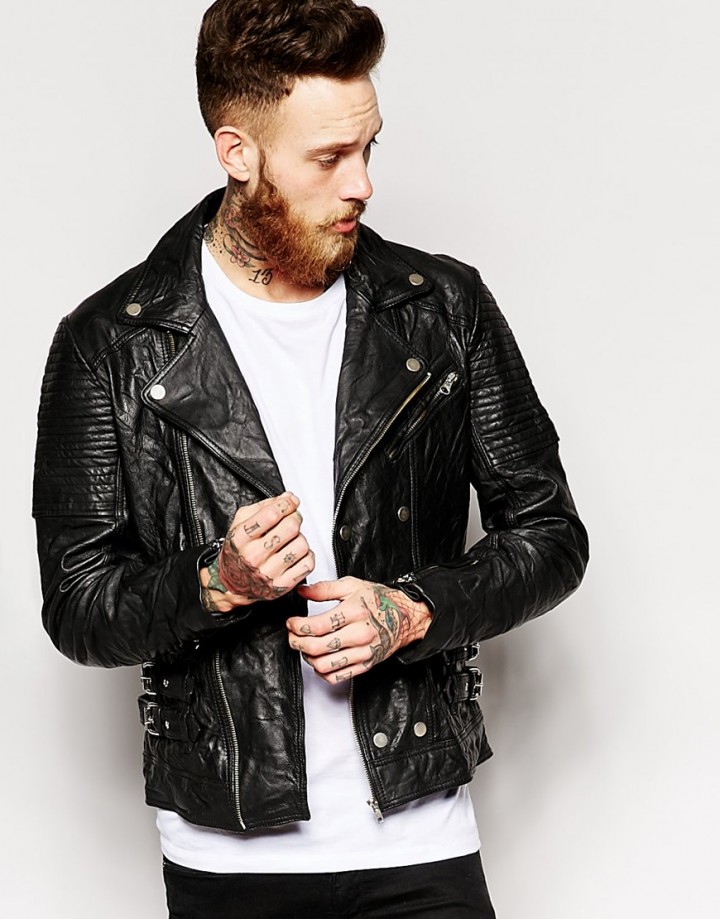 3. Black On Black
A popular trend right now, black on black (on black) keeps the leather jacket understated. Sometimes you don't need to overcomplicate style and colour combinations, and opting for black on black is a good option if you're confused how to wear it.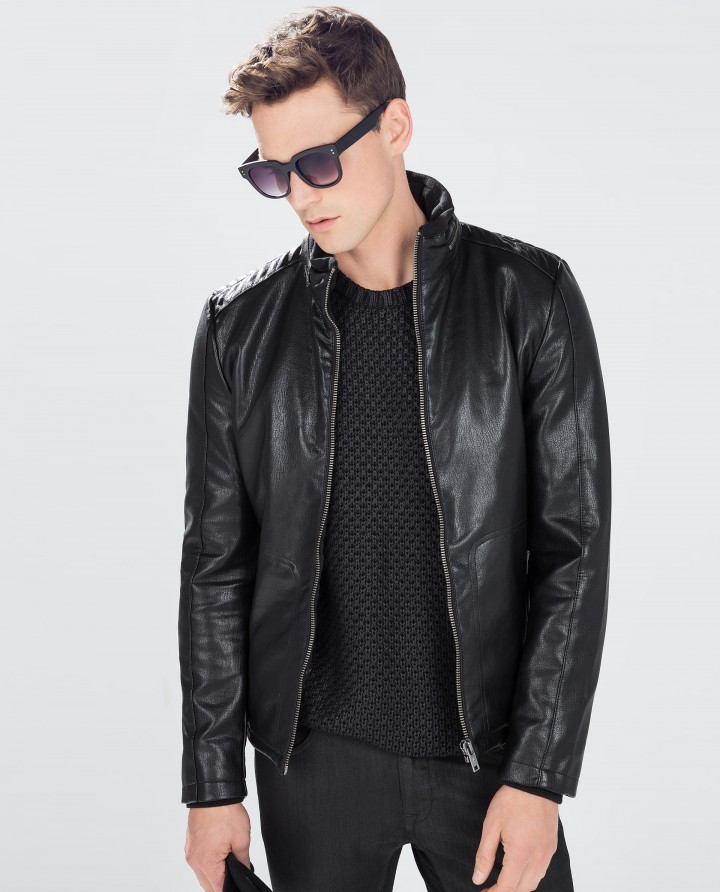 4. Shirt & Tie
This is harder to get right, as its all dependent on your choice of jacket. The leather jacket can add some 'edge' to a shirt and tie combination, and it can make your style look effortless.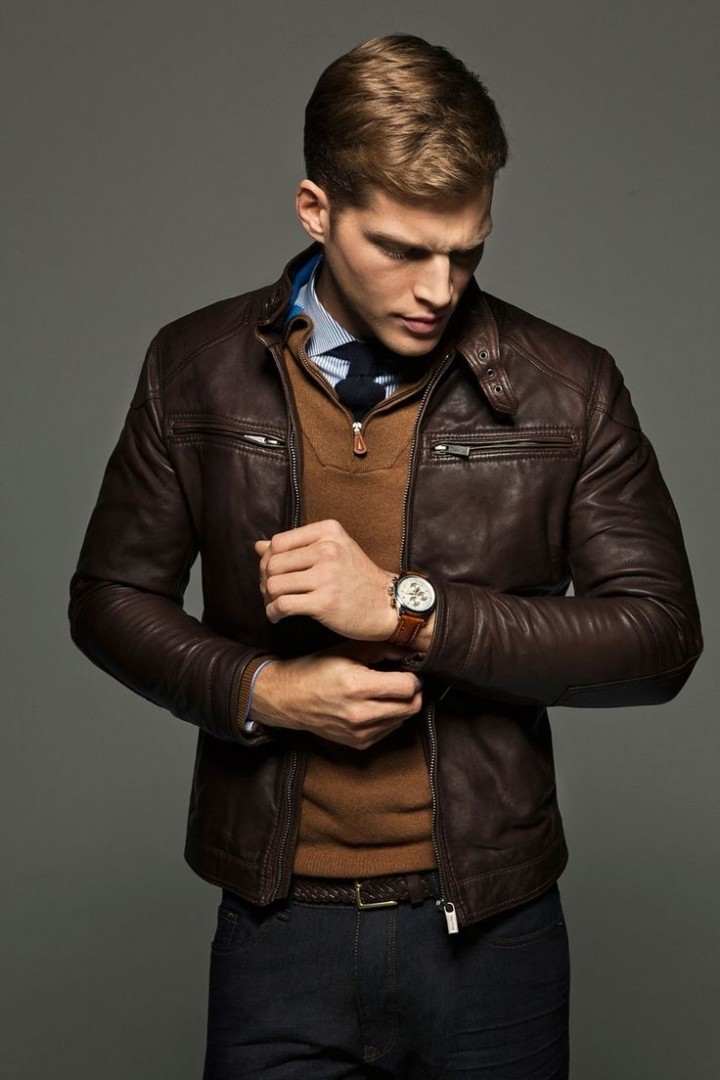 5. Boot It Up
As we've mentioned, the leather jacket is the epitome of 'cool' and it offers the masculinity of the biker trend. Therefore pairing it with anything but boots seems to be out of the equation. Opt for a Desert boot or Chelsea boot if you're not used to wearing them.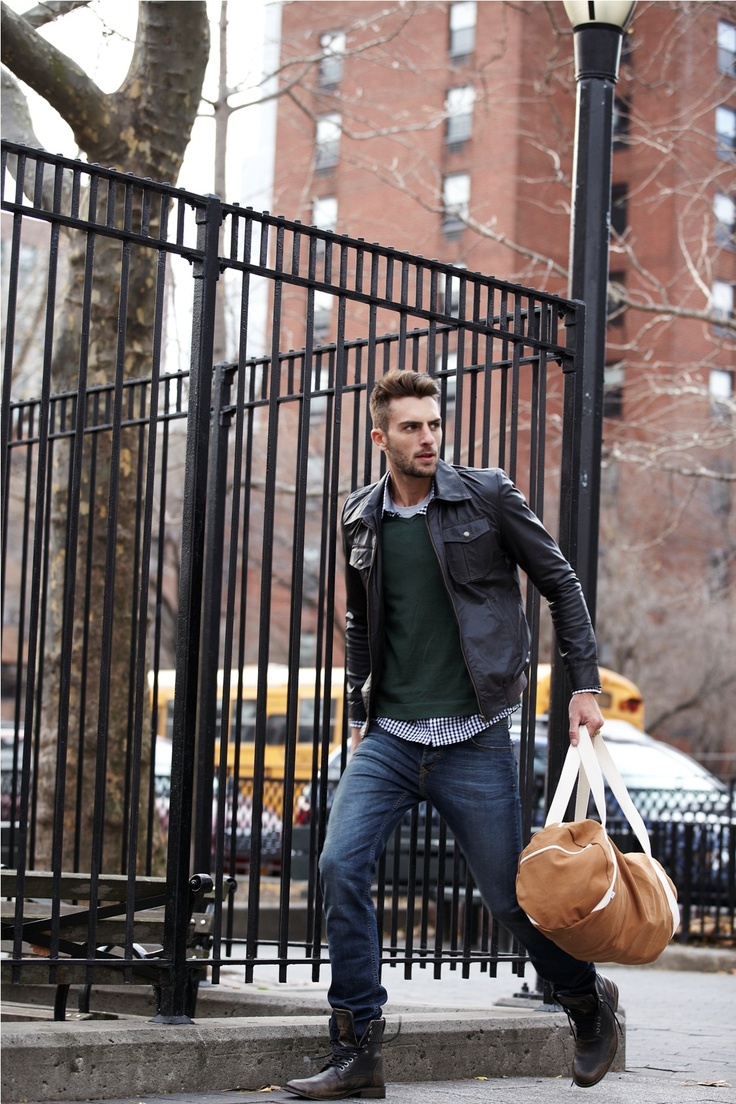 BEST OF THE BUNCH
Covering all budgets, here are some of my personal favourites.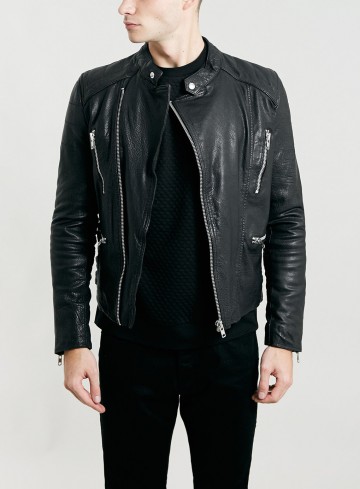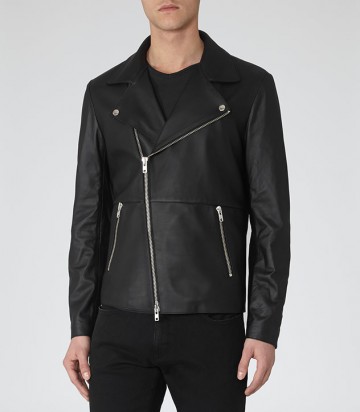 Topman Black Collarless Biker Jacket – £175
Reiss Montebello Leather Jacket – £595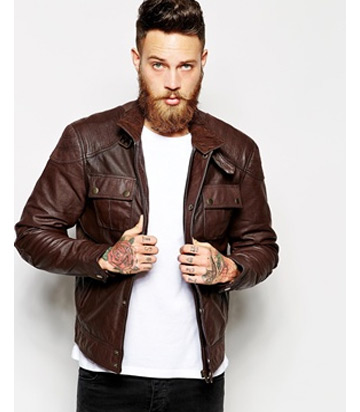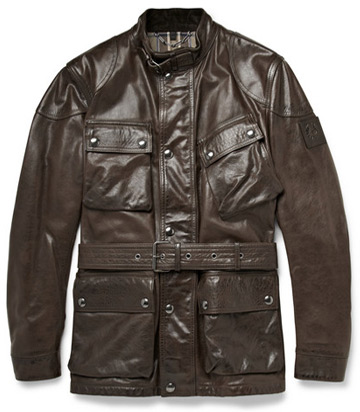 ASOS Leather Jacket – £125
Belstaff Panther Waxed Leather Jacket – £1,195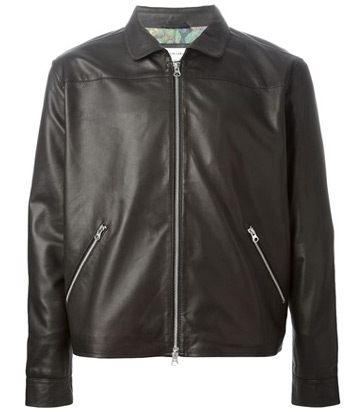 All Saints Utility Leather Bomber – £328
Soulland Mash Leather Jacket – £411