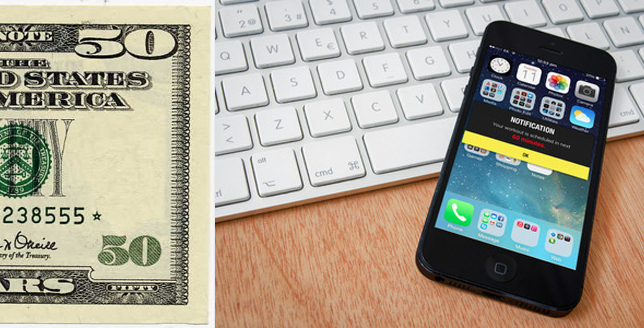 The title says it all really.
I've been challenged to get in to shape, and if I don't… I'll be bankrupt. (Dependent on how many of you get involved I guess.)
In the past, I've found deadlines, along with incentives key to getting things done… and giving away money to people for failing (especially when you're tight) is probably the biggest incentive there is.
Now before I give you some back story, alongside showing you some before stats and how I'm going to do it… let me explain how things are going to work.
The Challenge (& How You Can Join In)
Firstly, I know the first thing you're thinking is 'how can I win $50?'
Well it's simple.
I've got 6 weeks to get in shape, and if I fail… I'll have to give away $50 to everyone involved.
So to join in with the challenge, all you need to do is email your email below:
Now by doing so, you'll be a part of the challenge and if I fail to complete my goal (to get in shape in 6 weeks) I'll pay you $50.
Of course there are more specific goals and details which I discuss later on in this post, but in a nutshell this is how it's going to work.
Simply enter your email above and you'll be a part of the challenge. If I fail, I'll send you $50.
Don't hesitate to share this post either!
A Win Win Challenge (No Hate Mail Please…)
But before the hate mail starts flooding in, alongside the discouraging comments, even if I complete the challenge set you will still benefit hugely.
So send me encouragement please 😉
Because even if I complete my goal, getting in shape within the 6 week period, everyone involved in the challenge will receive some goodies. So if I fail, you'll get $50.
But if I succeed… join in and you could also get:
Exclusive, early bird access to the My Workout Buddy mobile application which I'll be using along the way. (Yes, you'll be the first to access it and use it)
5 people will also be chosen at random, to get a 6 week 1 on 1 coaching plan from Mark at My Workout Buddy (worth $297) – This will be delivered online.
I'll send the step by step training and diet plan I used through email, to everyone who gets involved.
Plus 1 person will be chosen at random to receive $150 worth of fitness goodies from MyProtein.com. 
It's win win. Get involved below.
The Goal (& The My Workout Buddy App)
Now by this point, you're probably thinking 'what the hell is My Workout Buddy?' Well My Workout Buddy (MWB) is a fitness app that I, alongside a friend of mine have been working on for a while now.
My friend Mark (the fitness brain of the project) challenged me (the business brain of the project) to get in shape using the workouts he's put together for the app… and quite stupidly, I accepted.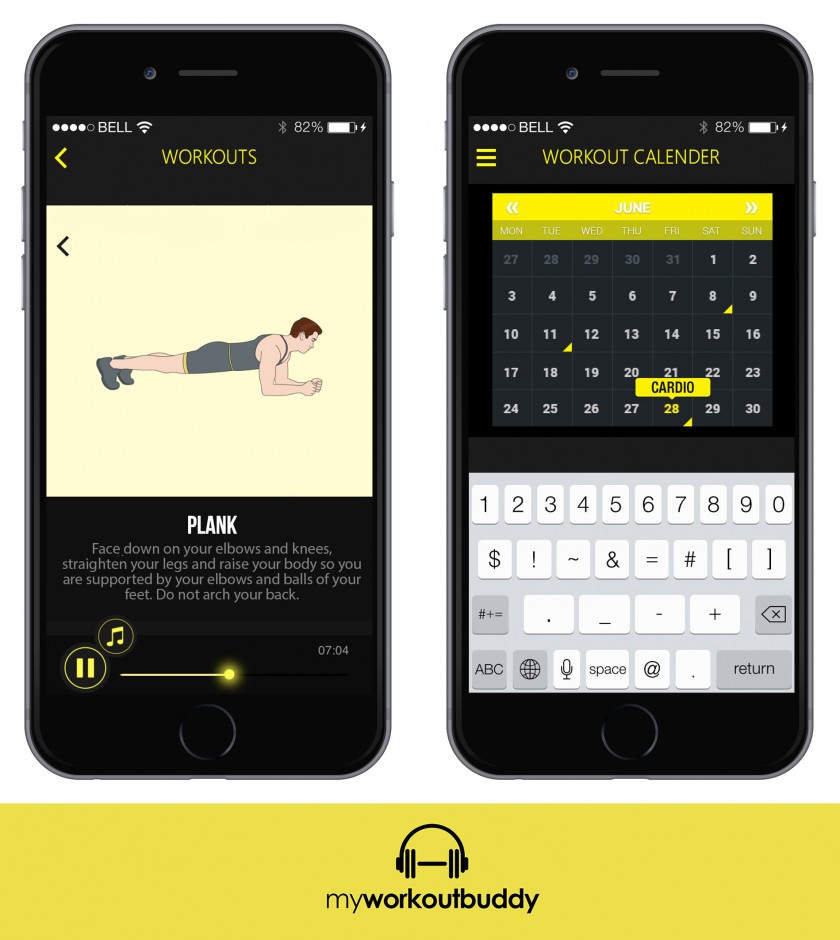 Now the deadline and the $50 incentive is going to be key to me completing this challenge, but I wanted to be 100% sure that the goals were attainable. With the 'Beta' version of the My Workout Buddy app installed on my phone, Mark has set me a training plan alongside a diet to follow religiously. (More on this in a minute)
So with the overall challenge being to 'get in shape', I figured it's too broad to not get questioned.
Therefore here's the specific goal I need to reach:
THE GOAL: To supply visual proof of weight loss and added definition, alongside attaining under 12% body fat after 6 weeks.
Simple enough I'm told, but where I'm at right now it seems like a mountain to climb.
I used to be slim, and extremely sporty. I played football (soccer) several times a week, I competed at middle distance running at national level and even played a bit of Rugby when I was a lot younger. As I got older, a lack of activity, spending hours upon hours sitting down at a desk and I guess beer and having to cook (so basically get takeaways) seemed to get the better of me…
… I gained weight, lost my fitness and started to get back pain.
Introducing The Love Handles, The Belly, And A Grumpy Me…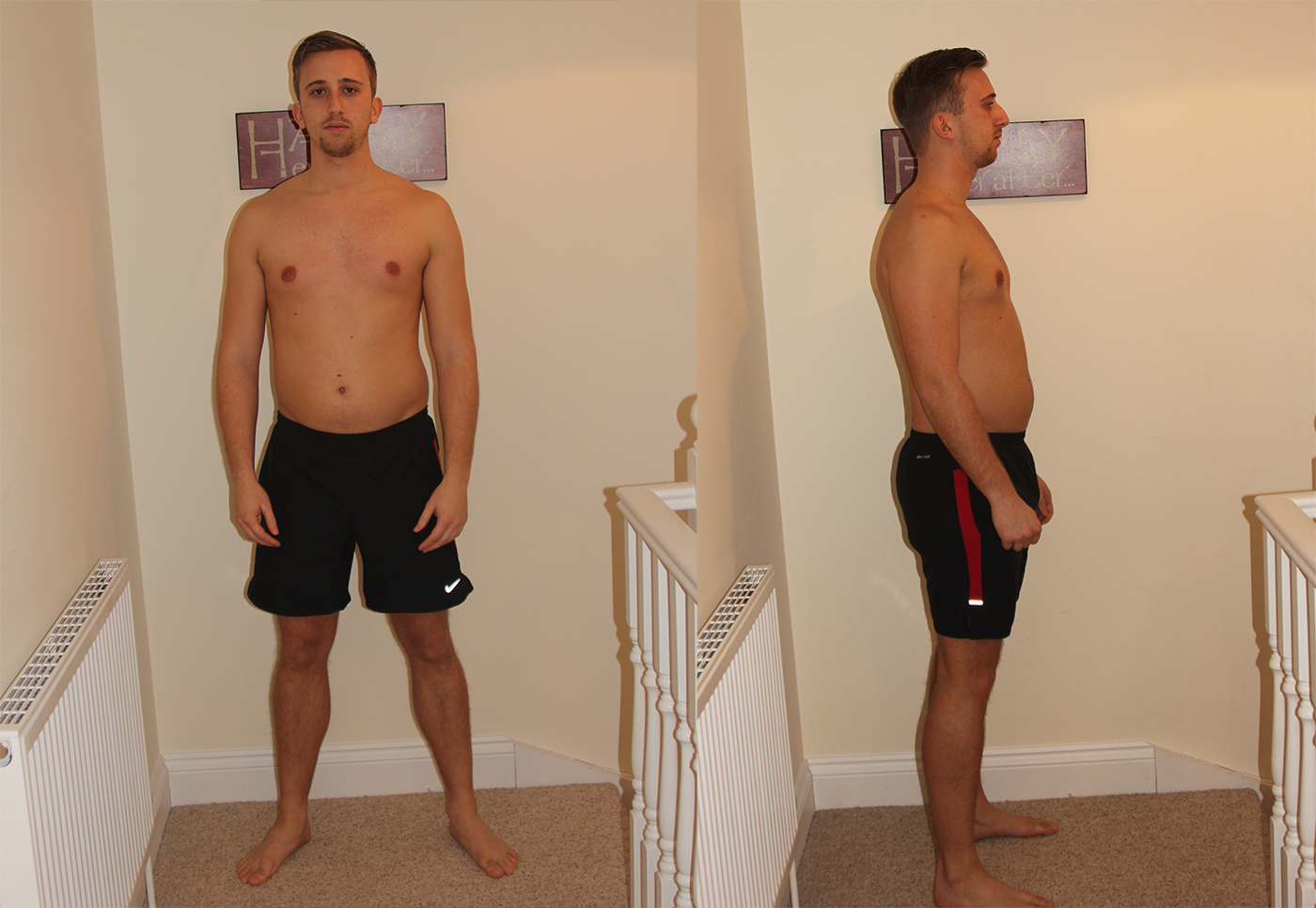 Believe me… posting before photos was something I didn't want to do.
But it's all going to add to the pressure of having to achieve the challenge set.
These photos (front and side) were taken yesterday. The challenge starts today, and I enjoyed my final beer last night.  So 6 weeks from now, I'll post my results (with an update every fortnight)
Before Stats
What's important to note is the way I measured by before stats, I'll copy after 6 weeks. My body fat percentage will be measured the same way, my weight, the photos taken will be using the same camera and lighting… everything will be done the same in 6 weeks time.
My before stats are as follows:
Body fat was measured using the Jackson/Pollock 4 Caliper method. Using body fat calipers, I measured my abdominal fat (30mm), thigh (18mm), tricep (20mm) and suprailiac (28mm).
My beginning weight was 83.1kg, measured using scales on a tiled floor in my bathroom (wearing just shorts) and I'm 6ft 1.
I then used the online version of Linear-Software to calculate my body fat. See below: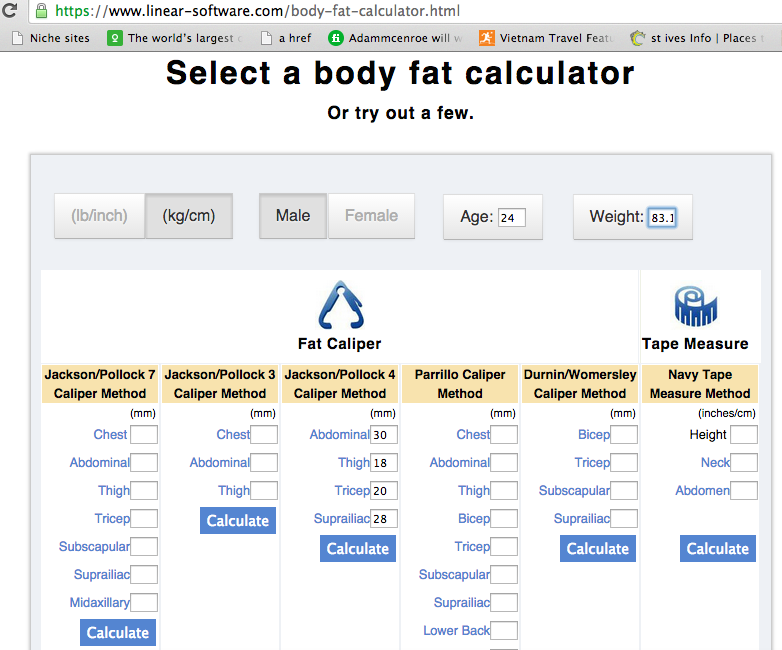 The results were as follows. 21.55% overall body fat… rated as just 'acceptable' for men.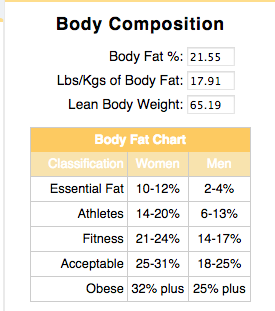 Losing belly fat was the biggest aim for me, so this is the measurement I'm focusing on. Using a tape measure, the size of my belly (measured all around, from the centre of my belly button) is currently 91cm.
I'd like to see a huge improvement on this at the end of 6 weeks.
How I'm Going To Achieve It
I sat down with Mark (from My Workout Buddy) and he's devised a training and diet plan for me to follow for the next 6 weeks.
As I'm looking to lose body fat, it involves a lot of clean eating and cardio.
The Training Plan
I'm going to work out 5 days a week, aiming for the morning. In the past I've found that working out in the morning boosts my productivity in the day, and also aids healthy eating.
Using the My Workout Buddy app, I'm going to focus solely on three of the workouts provided.
The HIIT workout
The Ab workouts
The Full Body workouts.
I'm also going to be doing some additional weight training at the gym to aid the definition I'm after. Sounds vain, but the aim is to look good… alongside building general strength and fitness to help me get back into middle distance running.
Therefore Mark's devised a program which is focused more towards 'body sculpting', alongside increasing general fitness. The long term aim (and not part of the challenge) is to increase fitness, overall strength and flexibility. I'm also hoping the new diet plan helps daily fatigue and spikes my energy levels.
I made it clear I couldn't set specific days to train due to work commitments, but I'm going to make time to train 5 days a week.
Here's a brief outline of the training I've been set by Mark…
Day 1: Chest/Arms workout at the gym provided by Mark + the MWB HIIT workout  – Rough Training Time: 50 minutes.
Day 2: The MWB Full Body Workout + the HIIT workout – Rough Training Time: 35 minutes
Day 3: Back/Arms workout at the gym provided by Mark + The MWB Ab workout – Rough Training Time: 50 minutes
Day 4: The MWB Full Body Workout (Variation 2) + The MWB Ab Workout + The MWB HIIT workout – Rough Training Time: 55 minutes
Day 5: Leg/Shoulders workout + The MWB HIIT workout – Rough training time: 40 minutes
As noted, I'm going to try and train in the mornings before working. Mark also mentioned the training might be adjusted as the weeks progress. (I'll let you know if it is)
The Diet
I've been set a strict diet to follow, which will accompany the training plan. In a nutshell, it involves increasing protein intake, alongside lowering my white carbs and sugars. 3 meals a day is the recommended minimum intake I've been given, with snacks in between.
I've been told to combine the following in to daily meals and snacks:
Fish (salmon, tuna)
Meat (chicken, beef, turkey)
Eggs
All vegetables (especially green vegetables)
Salads (including Avocado)
Wholemeal Pasta/Brown Rice (in moderation)
Sweet potato
Wholemeal bread (in moderation)
Unsalted nuts (and peanut butter)
I've been provided with more detailed food plans and recipes, which are extremely easy to cook. All take less than 20 minutes, and I'm going to try and prep food the night before.
Supplements
Mark advised me to take Grenade Thermo Detonator tablets (fat burners) daily to help speed up fat loss, and the aim is to take them on an empty stomach in the morning before a workout. Meal 1 of the day will then follow.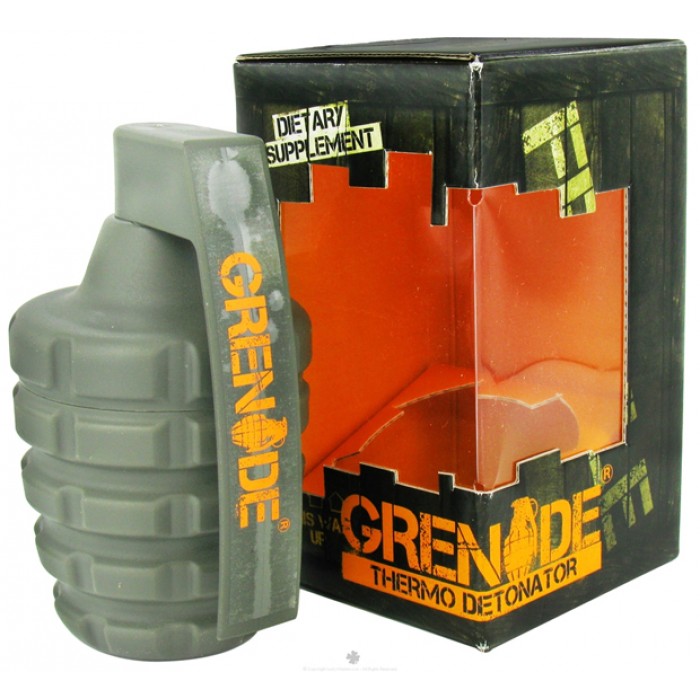 I already take Vitamin B, a Multi-Vitamin tablet, alongside Glucosamine (for my joints) which I'll continue to take each morning. I'm going to be using MyProtein's Whey Isolate shake post workout, alongside using it to accompany meals if time is scarce and I haven't had enough protein. I've gone for the Chocolate flavour to kill off my sweet tooth.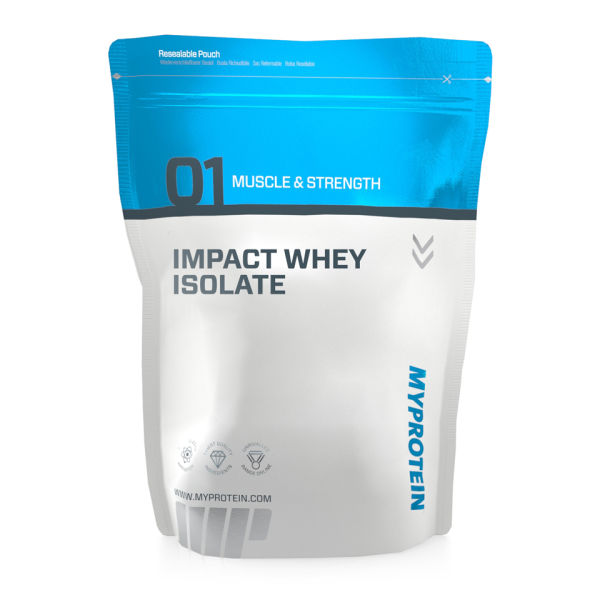 So there we have it… 6 weeks to go.
I'll be updating every fortnight, so make sure you bookmark this blog.
Get involved in the challenge below (just sign up), and send me support if you're feeling generous.
Let's do this…