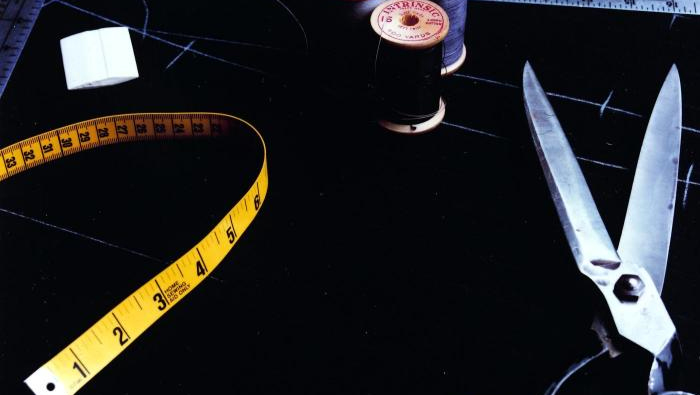 A lot of guys get put off when they see or hear the word "tailor", labelling it as an expensive style luxury that only the richest guys can benefit from. But remove that stereotype before you dive into this article, as you're going to find out why it's so important to have your own tailor, alongside the reasons as to why it's not as expensive as you first thought…
Now lets face it, one of the main fundamentals of men's style is fit. You could go out and buy a Burberry suit worth £1,295, but get the wrong size… and that suit will look like you've just borrowed it from your dads wardrobe. On the other hand, you could easily buy an affordable suit from a high street retailer, and if it fits well, it's going to look 100 times better than the above.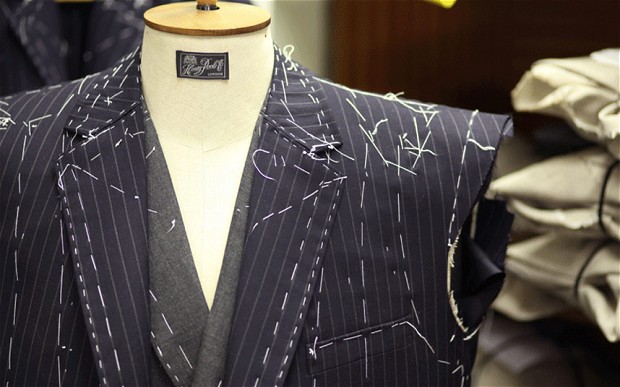 Now fit is personal to you, but of course there's online guides and specifics for what you need to look for when buying clothing, but with one look a good tailor will be able to tell you exactly how your clothes should fit you.
The Options Of A Tailor
You of course have a few options when it comes to using a tailor for your clothing. You can go bespoke, meaning the tailor will literally create a suit to your measurements and to your taste. Any specific you can think of, they can produce for you. That includes the style of suit, the colour, the fabric, the fit… you name it, a tailor can create it tailor made for you.
But you also have the option of off-the-rack, where alterations are needed and can be tailored to your body shape.
It also doesn't end at suits. Shirts, trousers, and outerwear can all be tailored too.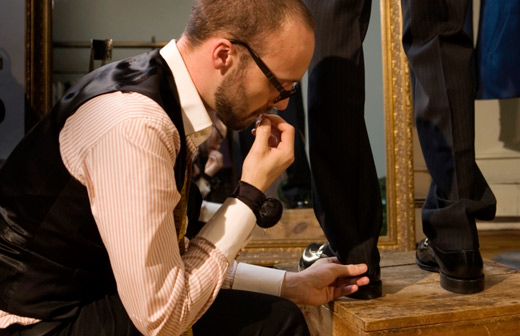 Affordable Alterations
Don't be put off by your original belief in the price of a tailor, as there are affordable solutions offering a similar service. Of course, venturing in to London and Saville Row will see you paying higher prices, but you'll be getting an experience and a quality that is of course hard to replicate elsewhere.
An affordable option is to of course look towards slight alterations. If you shop at the high street, that's fine… but it often means the clothing you're buying isn't going to fit you like it should. A tailor can create minor alterations to the clothing you buy from the high street, meaning it will fit you like it should… and not how it fits the other 1000+ people who own that garment.
Slight alterations such as loose fabric in specific areas, the length of trousers, the way the garment sits on your shoulders, the length of the sleeves plus more… the options really are endless.
Slight alterations like this aren't going to cost you a lot either, as they should be simple to produce for a good tailor.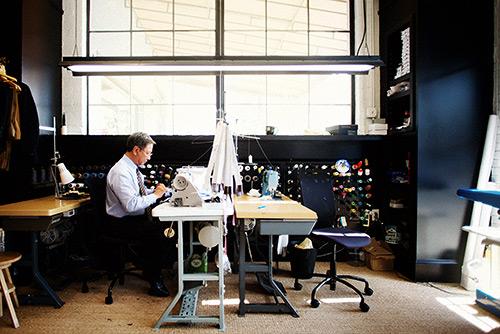 Now I bought an off the shelf suit from a local high street store, and I wanted to get a few things altered. I got the blazer sleeves shortened, to show 1/2 an inch of shirt cuff. I also got it bought in at the waist slightly, to give it more of a slimming fit. The trousers fitted nicely, but there was a lot of loose fabric… so I got them brought in slightly to offer a slimmer fit. That wasn't all, I got them shortened slightly as there was a lot of loose fabric "bundling" up at the bottom when worn with shoes. The overall cost of these alterations was £50.
Now that is really really basic. I've of course used tailors for more bespoke purposes, but the alterations above turned an affordable high street suit into something that fitted me really well. Almost like it had been tailor made for me in the first place.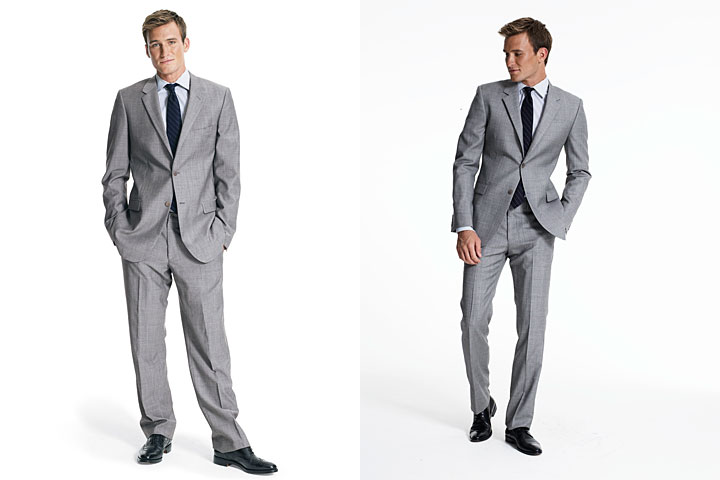 Now you can maybe get it cheaper, or maybe you'll have to pay more for the quality you require, but overall the expense isn't an issue when you discover what a tailor can do for your style.
Finding A Tailor
Now of course finding a tailor is specific to you. It really does depend on what you're looking to achieve from a tailor. If its slight alterations to pieces you're buying from a high street, a local tailor should suffice. If you're looking for anything bespoke, you may want to research further into previous suits made by that tailor.
Now I have a local tailor, who worked at Saville Row for 20+ years. He offers an amazing service, but because its outside of London his prices are extremely reasonable. I use him for a lot of my tailoring, from alterations to bespoke pieces. But on the other hand, I was lucky enough to trial out Norton & Sons at 16 Saville Row. A bespoke, white shirt, really has me addicted to them. So if I'm in the mood to treat myself, I'll be heading there.
Keep your options open, and find a tailor that really compliments your silhouette. You'll naturally know when you've found one…
The Addiction
Once you realise what a tailor can do to your clothing, it will become a slight addiction. Clothes you buy off the shelf from online or at the high street, will naturally annoy you because of the fit. You'll recognise a huge difference between the way you look after a tailor to how you used to look before a tailor. Fit is a fundamental… and so is a tailor.