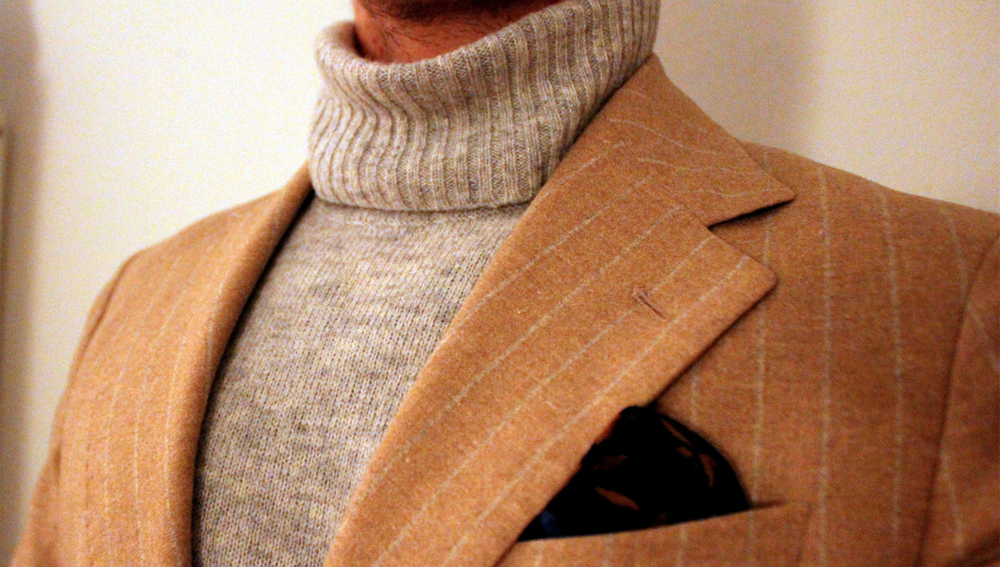 A roll-neck I hear you say, the item of clothing that your university lecturer would often wear when boring you with lectures. It's also the item of clothing that dates back to the 15th century, and the kind of clothing that doesn't ooze coolness. Lets face it, if I walked into a local bar wearing a roll-neck sweater I wouldn't be labelled cool.
But as is common knowledge, the blazer screams elegance, and the addition of a well fitting blazer can turn a basic look into a stylish one. A blazer carries style weight like you wouldn't believe, and when layered even over the likes of a simple t-shirt, it can transform a look. It does exactly the same with a roll-neck, but this combination has something extra about it.
Wearing It
Now wearing the combination is simple, but there's a few things you want to keep in mind. Commonly, your blazer is going to be the focal point, it's going to be the top layer and therefore it needs to fit well. Not only this, but if the attention is going to be drawn towards the blazer, pay attention to the detailing it carries. Again, if you do want to bring attention to the blazer, wear a neutral colour when it comes to the roll-neck.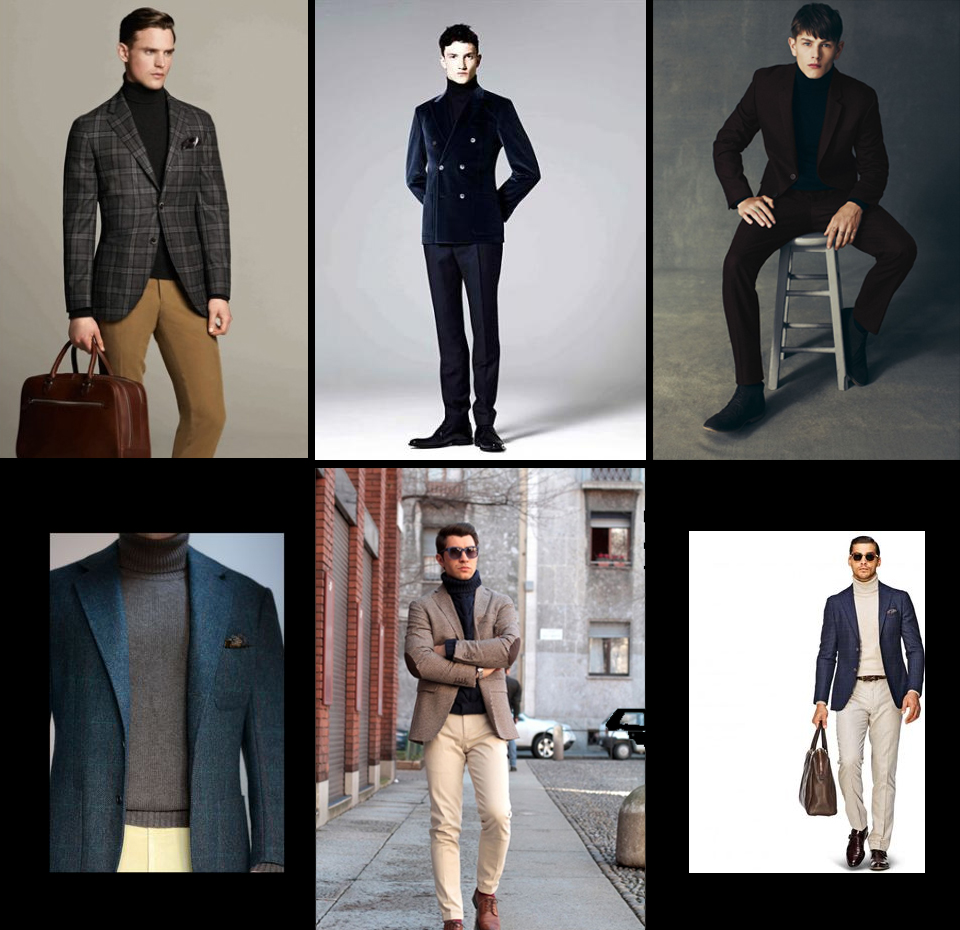 On the other hand, if you wanted to use the blazer as a neutraliser to add a touch of colour, pair a coloured roll-neck with a plain blazer (grey, black, navy). This will draw the attention towards the roll-neck, and it will create contrast.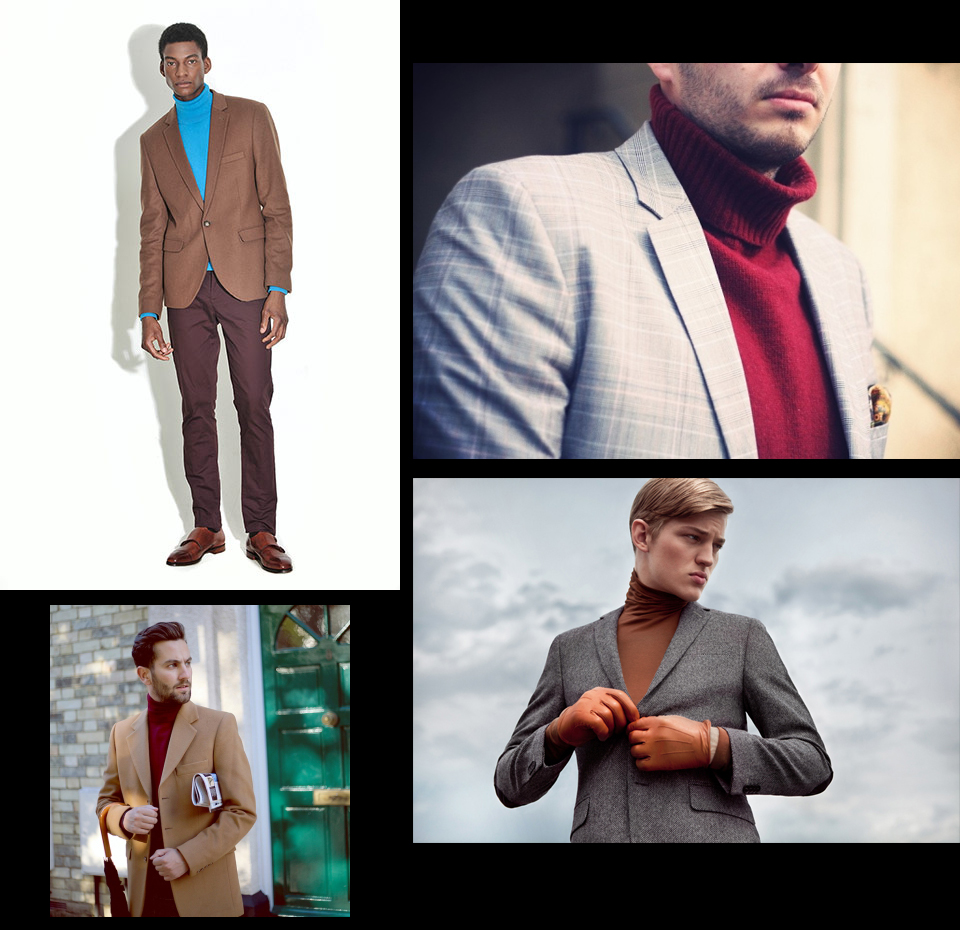 I prefer the latter, and here's a image from the Chester & Barrie presentation at London Collections AW14. Perfect.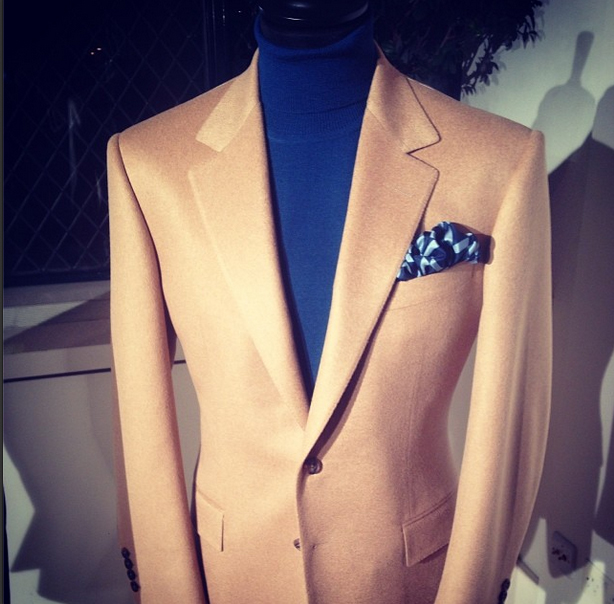 It's a perfect combination for daily wear, but can also be worn for formal events.