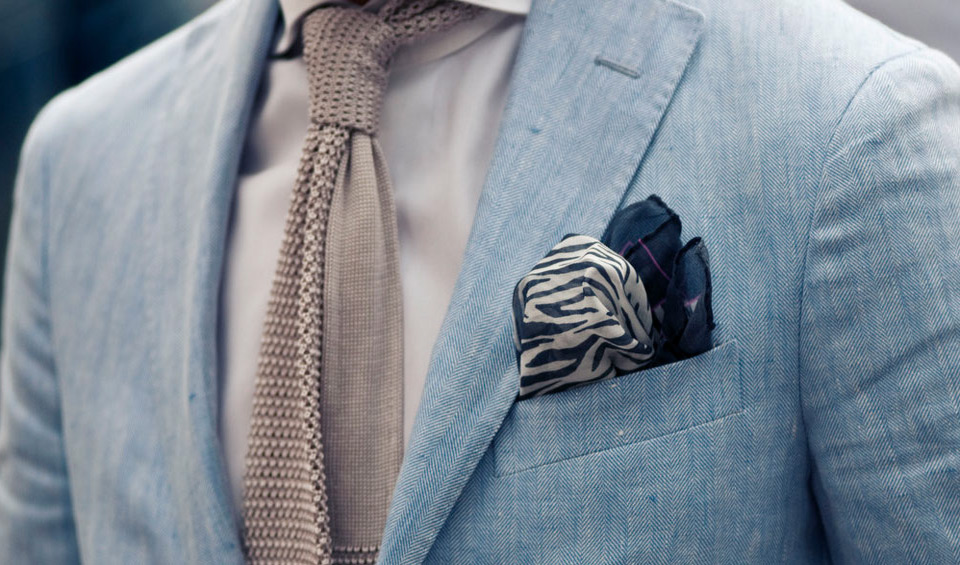 I've already mentioned that style is often simple, in my original post focusing on style simplicity , but it really is the attention to detailing that separates your style from the masses.
Individual touches to looks, transform a blank canvas into something with a touch of your personality, and often the accessories are what draws attention to the way you dress. Today we're going to focus on one accessory, and talk about ways to fold the pocket square.
How To Fold Your Pocket Squares
It happens so often, that someone will take a jump into buying a pocket square for their blazer and think it's enough to just make sure it pokes out the blazer pocket. A lot of thought goes into the purchasing of one, and sometimes comfort zones are broken to wear one, but they fall at the last hurdle when wearing one.
To the stylish gents out there, a pocket square is second nature. A blazer looks empty without one, and specific folds can be done blindfolded. But it's only because they've paid attention to the details before, and they've learnt specific folds and know what folds look good with what look.
This is your style 101, and if you're thinking of wearing a pocket square in due time, make sure you know these folds at least. The video walks you through some basic folds, and by the end of the short demonstration you'll have a few folds in your armour.
A more complicated one follows after…
The Flower Fold
Now I found a great demonstration by fellow blogger He Spoke Style  and since then, it's been a fold I've used often. It's perfect for the spring/summer season when wearing pastels or brighter colours, but can still be used with a toned down pocket square. The fold will get people asking how you did it. Here's an image demonstration, step by step.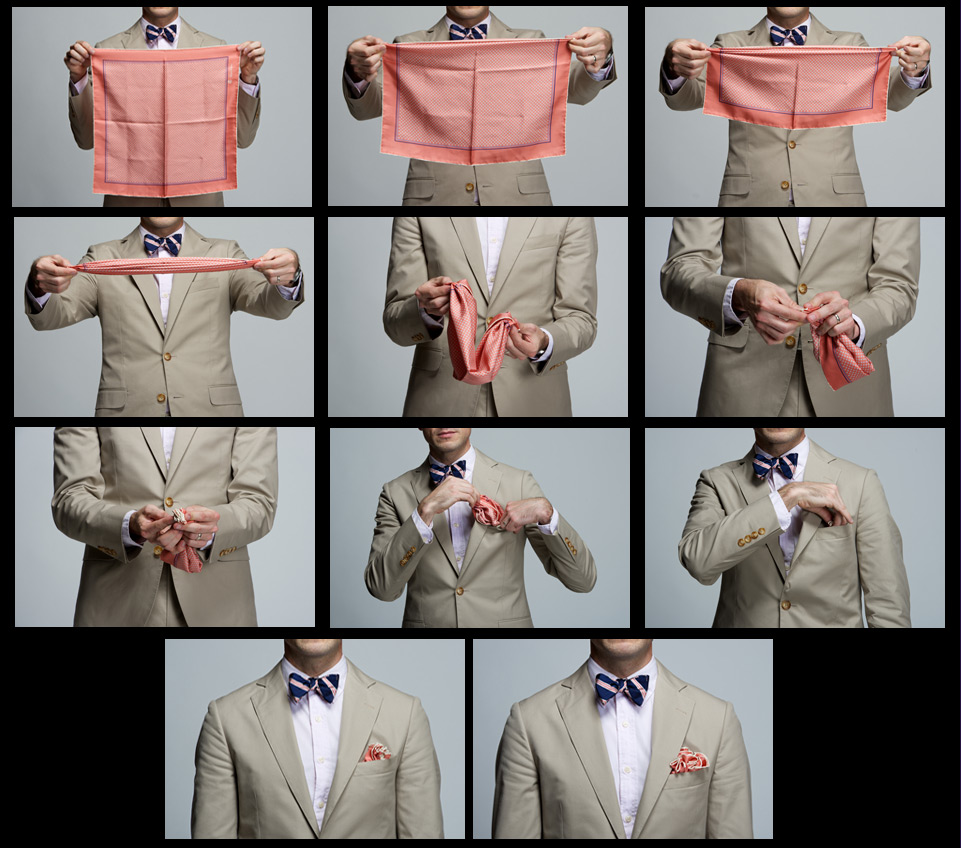 Photography by Rob McIver
So there we have it. Don't just think purchasing and wearing a pocket square is you paying attention to detailing… the fold is one of the most important parts of utilising this classic accessory.
What fold do you wear?