Who is this guy? That's probably the question you're asking yourself right now. Previously the Founder of an online business selling men's clothing and accessories, I now coach men to take their lives and careers beyond their expectations alongside consulting fashion businesses to build a commanding presence online.
Also the Founder of MFM (www.mensfashionmagazine.com) I've been fortunate enough to be featured on GQ, Vogue, The Huffington Post, and also highlighted as an influencer by brands such as French Connection, Reiss, River Island and Duchamp.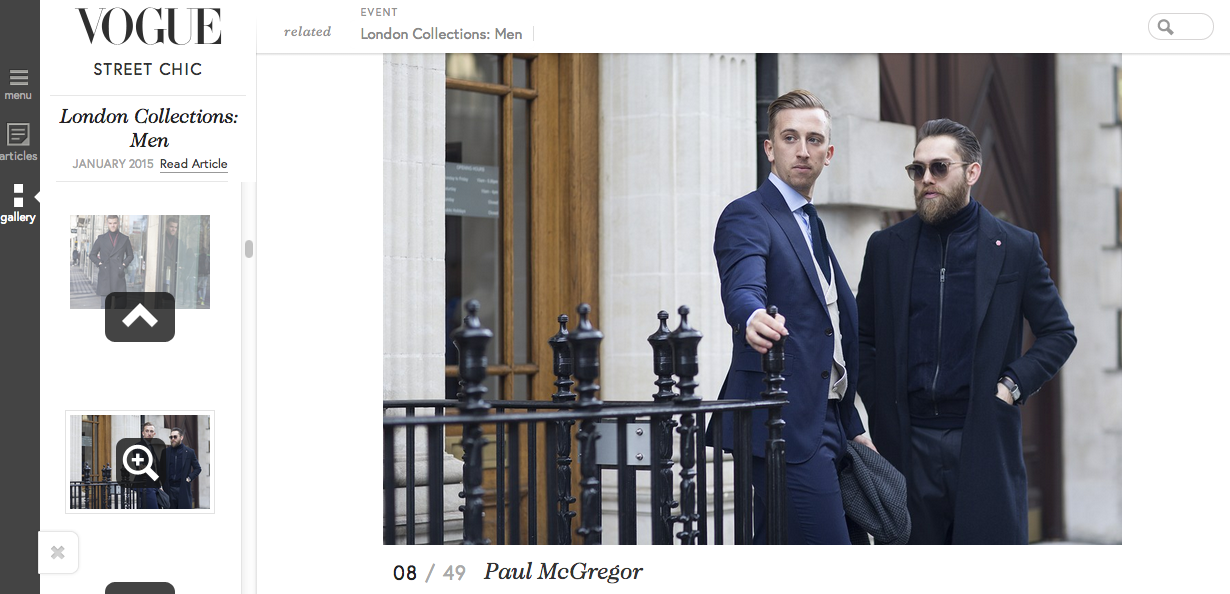 * This was part of the 'Best Dressed' list of LCM, shot by Dvora.
It was an honour to have my story published on The Huffington Post, discussing the issues behind the suicide rate of men, expressing my feelings after losing my Dad to suicide and how I personally believe what men can do to deal with their emotions better.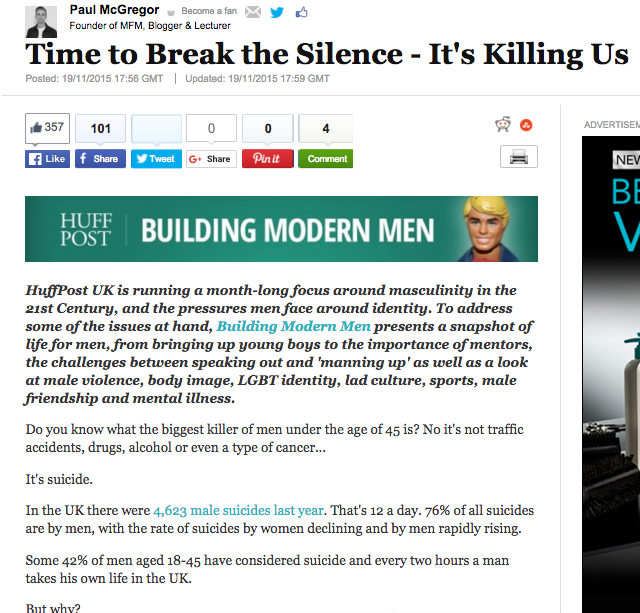 * Read the full article/feature by clicking here.
My Personal Story (The Watered Down Version)
At 18 I had the biggest turning point of my life. I lost my Dad to suicide. Life was going in the same direction most 18 year olds would take. I'd just taken a full time office job with the plan to 'work my way up', I lived for the weekend going out nearly every Friday and Saturday night and I had a good relationship with my parents.
My Dad was a strong guy, with a very sensitive side to him. He loved his childhood sweetheart (my Mum), his parents, myself and my older Brother Steve. In return, he was loved by many. He'd held down full time engineering jobs since leaving School, alongside running his own part time Physiotherapy business.
He was a keen athlete, training sometimes twice a day and competing at the National Veteran Championships winning a silver medal at the 1500m.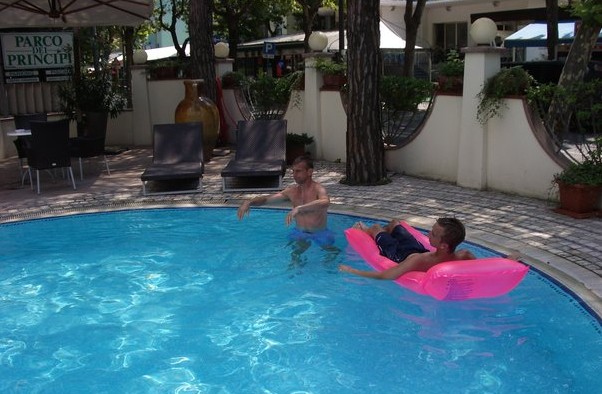 * Me and Dad on our last family holiday.
One day, completely out of the blue, he broke down. It was one of the first times I'd seen my Dad sob, and neither he or us could explain why. Within the space of two weeks from his initial breakdown and his first trip to the Doctors for help, he tried to take his own life by walking in front of a Van.
He survived after brain surgery, a 5 day coma and came round forgetting any of it happened. He always denied his first accident was suicide, and we believed him. After all the anti-depressants he was taking had 'suicidal thoughts' as a side effect, and my Dad wouldn't even take a Paracetamol to cure a migraine.
After months of up and downs, in and out of the local Mental Health unit he took his own life 5 months later on March 4th, 2009. The news shocked us all, and made me open my eyes to the true meaning of life.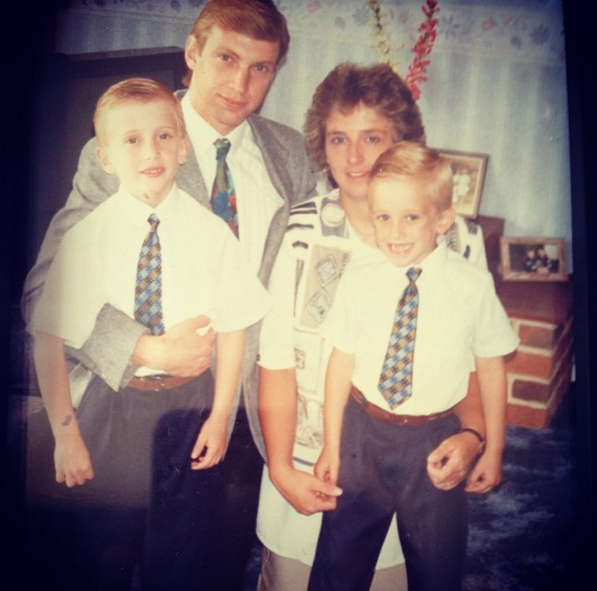 * Matching style. An early photo of me, my Brother, my Mum & Dad.
The Turning Point
I left my full time job 2 months after I lost my Dad, after suffering with depression myself. I wanted to make something of my life, I wanted to create freedom and tried my best to not reach that dark hole my Dad did.
I was selling clothing and accessories on eBay since School, so decided to invest more time into it. I launched my first online business in 2009 at 19, an online retailer called Brighterman which sold men's accessories. Being young, naive and new to online business I made mistakes which I learnt from, but all in all the project was a success.
I sold Brighterman in 2014, focusing my full attention on MFM (www.mensfashionmagazine.com) which I founded as a side project back in 2012. The online magazine was going from strength to strength, and this became my full time income and focus moving forward.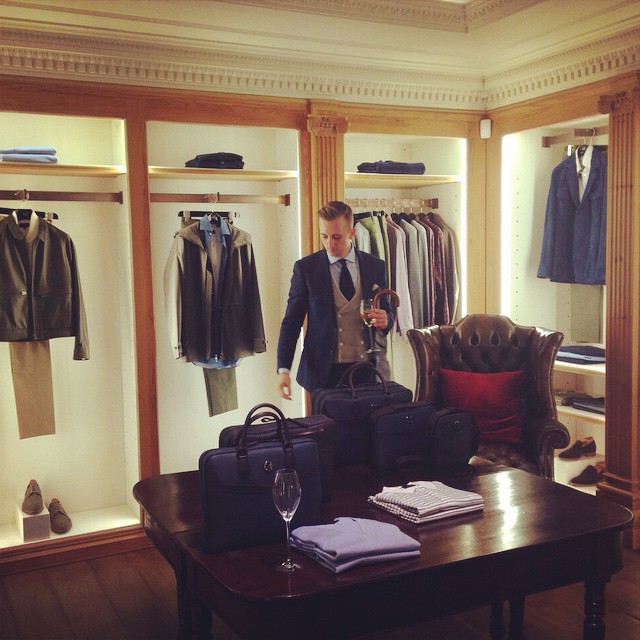 * Looking through the Dunhill Collection.
In 2010 I got asked to present at an event called The Fashion Colloquia at The London College of Fashion. Public speaking was something I was fearful of, but the opportunity was too good to turn down. I presented on the 'Future of Menswear' and got asked to present the following year.
From there I was asked to lecture a short course at The London College of Fashion based around Social Media Marketing for Fashion Businesses. I then also took on the Blogging course, and a course on 'Starting Your Own Online Retail Business'. I dropped both the Social Media and Blogging course last year, but still lecture the Online Retail course (2 days) 5 times a year.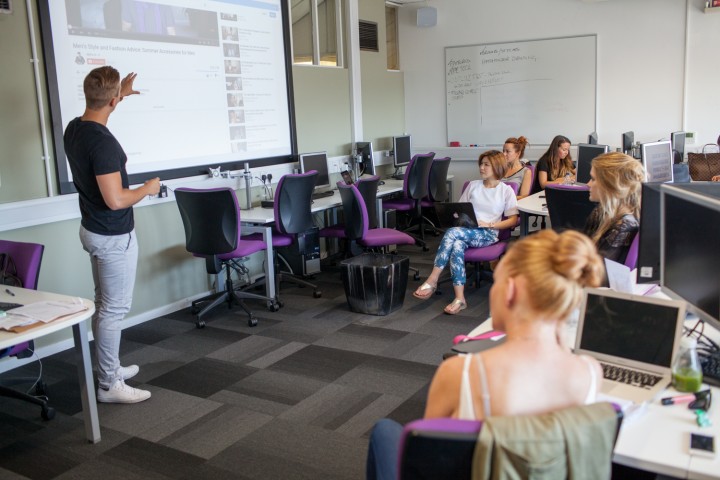 * Lecturing on Online Retail at The London College of Fashion.
Mentoring
At a seminar in October 2015 I had a strong realisation that what I was doing wasn't truly what I wanted. Sure I enjoyed the 'business' but I felt unfulfilled. After I lost my Dad I went through an emotional journey and learnt a lot about myself and personal development.
From investing over £20,000 in mentors for business, spirituality and personal development I continued to learn more about myself and I took my life and business beyond my expectations. All in all, I managed to create freedom, enjoy life and tune in to the things that truly matter.
I finally broke the comfort zone and found courage to openly talk about my personal situation and how losing my Dad to suicide affected me. The story started to reach others, and after the feedback I received I knew this was the direction I wanted to take moving forward.
I started mentoring others, taking their lives and careers beyond their expectations, unlocking fulfilment and freedom in their lives. I then changed the direction of this blog, offering free content weekly, from articles, videos, and The Ultimate Man Podcast based around 'becoming a better man'.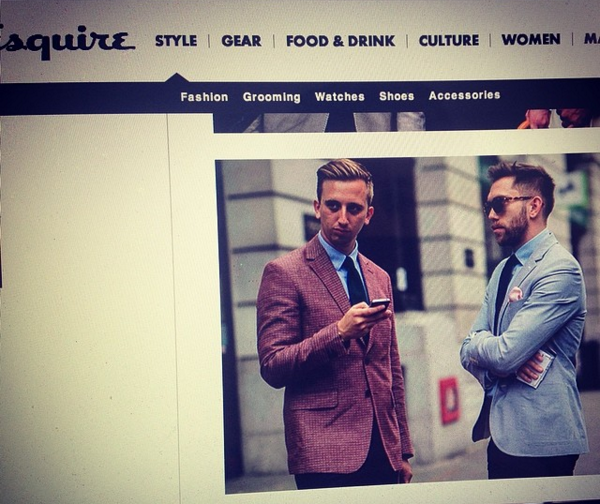 * Blowing Raspberries with poor posture on Esquire.
10 Things You Probably Don't Know About Me
1. I'm shit at DIY. I can't even put a shelf up.
2. My first real, part time job when I was 16 was in Iceland… the Supermarket.
3. I used to buy branded clothing on eBay, and sell it to my school friends for £5 more. (I hope they don't read this)
4. I couldn't speak properly when I was a toddler. I went to speech therapy classes and they told my Mum to stop bringing me because I'd 'never talk properly'. I used to call my brother Steven, Dedan.
5. I used to think I was Eminem, and made rap music from 13-18. I actually got a mini record deal with an small label in Cornwall, and sold 500 copies of a mixtape at 15. I entered a competition run by 'Plan B' the singer/rapper and came 2nd, losing to Maverick Sabre who is now quite well known… (damn)
6. My knees are pretty dodgy. I had an Anterior Cruciate Ligament reconstruction at 15 in my right knee, and dislocated my left knee cap at 13. Finally I can now report I don't struggle with knee injuries through correct conditioning. BOOM.
7. I love old school Garage music. If you don't know what that is, YouTube it…
8. I support Liverpool Football Club.
9. I hated coffee up until last year. I then had to drink it with plenty of milk, and it had to have sugar. Now I'm a mini coffee addict, and I only drink it black.
10. I made a mess of my birth. I came out blue, and decided to wrap my cord around my neck. All fun and games…
How Can I Help?
Are you a man looking to unlock your full potential, create more freedom and feel (and look) the best you ever have? Then apply to speak 1 on 1 with me by clicking here.
Are you a fashion business looking to gain an online presence? Then email me at paul@pmcgregor.com
For anything else, feel free to email, hit me up on Social Media and let's talk…