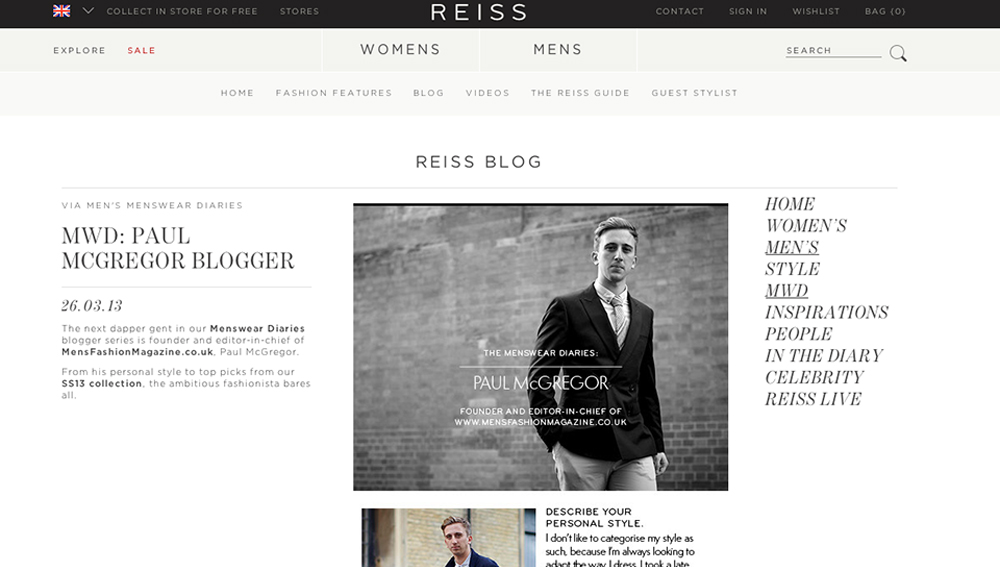 Menswear Diaries With Reiss
I'm a big fan of Reiss, so when I was asked to collaborate with them for their Menswear Diaries section I jumped at the chance. A quick interview about style, London and the season at the time, it's a short feature.
View the full feature here, or read it below.