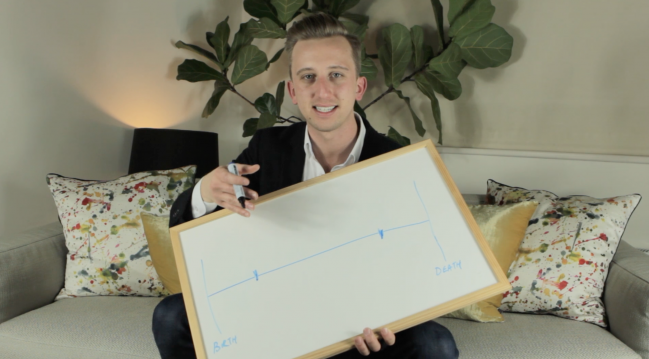 This is something you might have seen before, but you have to read this until the end.
You've heard motivational speakers say that "life is a gift", or "you only get one life don't waste it", but I want to share a personal story with you.
Save Time, Watch The Video
If there was a timeline of what an average life would look like, it would look something like this…

From when we're born up until around 18, we're developing, we're learning, we're going to school and trying to figure out what we want from life.
Now normally from 18 all the way until you're 65 (or even 70 now), you work. You work to make money, you pay taxes, you get a pension and then you inevitably you retire.
When you retire, you're free. Right? You can do what you want, when you want, you don't have to worry about getting up before sunrise to commute to a job that you don't really like and you can FINALLY do whatever you want to do with your time…
But when you look at the timeline, that timeline of how you could be living your life, you'll see there's something drastically wrong.
Spending such a big part of your life merely 'existing' and working a job you don't really like, doing it ONLY for the money and for the retirement, living for the weekend or working months to get excited over a two week all inclusive holiday abroad…
You can clearly see you're wasting a lot of life.

Now my Dad worked as an engineer from the age of 16. The more he worked, the more experience and qualifications he got, essentially the more money he made.
My Dad was saving his money for an early retirement.
He wanted to retire at 50.
Therefore he worked hard, he went to work when he didn't really want too, he got excited for the weekends and he was planning for an early retirement but at 45…
He killed himself.
My Dad took his own life.
My Dad existed for so long following the 'norm' but all of a sudden broke down, suffered with major depression and stepped in front of a lorry.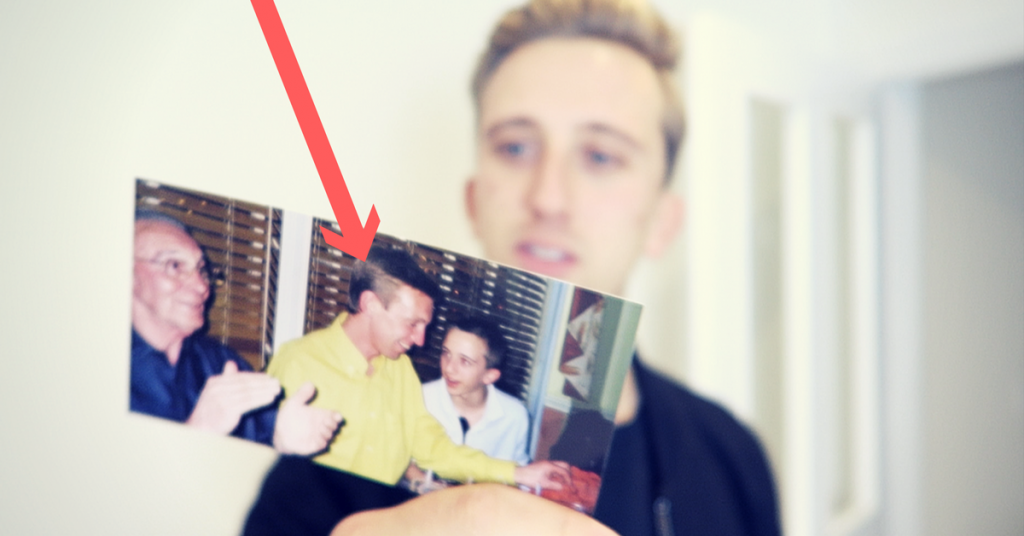 Honestly, this is still so hard for me to write.
Thinking back now I remember my Dad always talking about what he would do when he retired. He'd explain how he'd feel, the happiness he'd feel when he no longer had to 'work'.
But my Dad never got there.
He ended his own life 5 years before his early retirement.
We often naturally find ourselves existing rather than living. Choosing to be, rather than choosing to do.
To live doesn't mean your alive.
We're gifted with life, but we often get caught up in false expectations and forget how to live.
Are you wasting a huge part of your life doing something that makes you feel unfulfilled but promises you a good retirement?
Are you existing rather than living?
I'd love to hear from you in the comments below, or on the comments for the YouTube video here.
I hope my honesty and vulnerability helps you in some way.