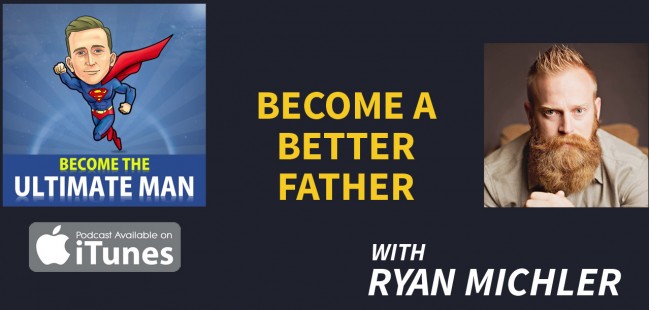 In this episode I speak with Ryan Michler from The Order of Man as we talk about the importance of Fatherhood.
I've been a fan of Ryan's for a while and I've been trying to get him on the show for a while. This episode came at the right time though as I'm expecting our Son in less than a month.
Growing up without a Father Ryan had to learn how to be a man his own way and teaches men to better themselves through The Order of Man Podcast and community.
If you grew up without a father figure, or if you're looking to become a better father (even if the time isn't now) then give this discussion a listen.
Who is this episode for?
If you never had a good father figure around you
If you want to become a better Father
If you don't think you have what it takes to be a man
If you want to find your way as a man
Subscribe To The Ultimate Man on iTunes
Want to find out more about Ryan?
If you enjoyed this episode don't forget to Subscribe to the Podcast and leave a rating and review.
Signing out…