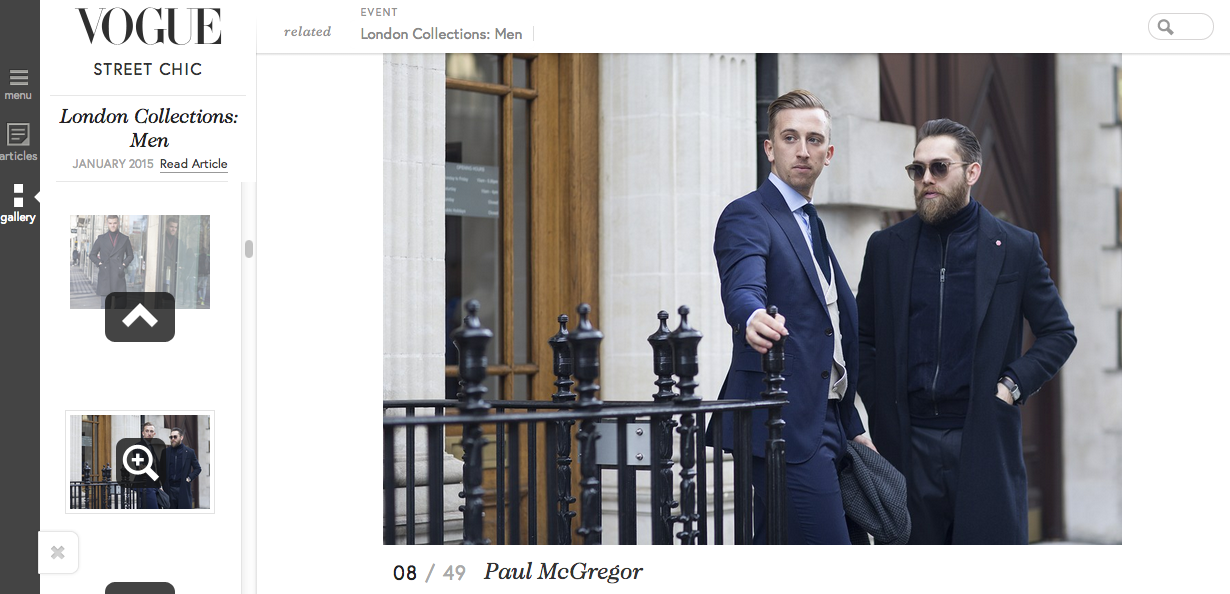 Featured On Vogue.co.uk For LC:M AW15
Over LC:M I was shot and featured by Vogue.co.uk. As part of the street style round up, it was an honour to be featured.
Shot by the amazing Dvora of Fashionistable, it's a favourite image of mine from the weekend. Of course, with the ever so stylish Daniel Rhone of MFM.