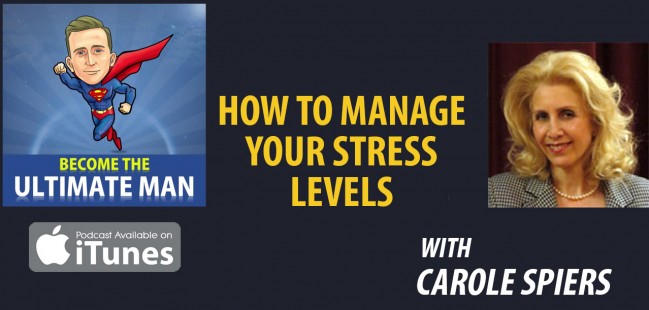 In this episode I speak with Carole Spiers.
Carole Spiers is a leading expert on Change Management and Work Stress. With over 20 years experience it was an honour to have Carole on the show.
We discuss the importance of recognising and dealing with stress in day to day life. From the workplace to home managing stress is one of the most important things you can do.
Stress is something everyone has to deal with, but recognising it and understanding how to manage it will stop you from letting stress play a negative part in your life.
If you feel like you struggle to deal with stress, if you always feel angry or feel like you struggle to balance work and life give this episode a listen.
Who is this episode for?
If you struggle to deal with daily stress
If you find yourself stressed at work
If you struggle to balance work and life
If you want to overcome depression

Subscribe To The Ultimate Man on iTunes
Want to find out more about Carole?
If you enjoyed this episode don't forget to Subscribe to the Podcast and leave a rating and review.
Signing out…